Lead Android Designer Matias Duarte on Creating Sexy, Seductive Smartphones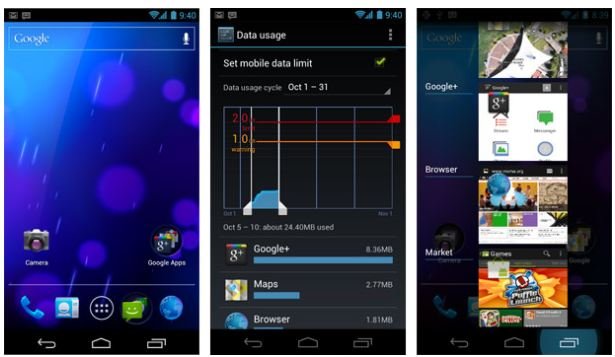 Wondering who to thank for all the UI tweaks on the new Android Ice Cream Sandwich? Look no further than Matias Duarte.
As the lead designer of Android's UI, Duarte is the director of the entire Android user experience. Originally born in Chile, Duarte is not your regular tech brain; he majored in both Computer Science and Fine Arts, giving him a unique appreciation of the aesthetic while remaining a programmer at heart. Having started out designing games for PlayStation, he transitioned over to the user interface world with his short-lived webOS.
In an interview with Technology Review, a publication by MIT, Duarte explains how he redesigned Android's UI and the future of Android gaming.
Duarte says his biggest motivation is to help break users out of the patterns they've established on the desktop and compel them to embrace a software architecture that is, in comparison, limited. "The biggest motivation is trying to advance the state of human-computer interaction," he says. "there is not a lot of evolution in the ways that people try to interact with stuff...mobile is the best opportunity – our last, best hope, as it were, for breaking out of the patterns of the desktop."
Google's strategical concept for Android goes beyond the catchwords of innovation and evolution. Duarte has a radical mindset and believes that the way most users interact with devices is "still crude and incredibly primitive". Even the idea of using files to store data is antiquated and should be scrapped, according to Duarte's vision of the future.
Duarte also thinks phones should be more playful. "Compelling products have a playful quality that engages you with them," he writes. "Great games have that, but any product or tool has it as well." Duarte says that great games have a cinematic quality to them and so should smartphone operating systems: "there is always a way that you can pay attention to the experience and deliver something that is evocative of the things people see when they go to the movie theater," he says.
Sound overly-romantic? Perhaps. After all, is Google selling a product or penning a new esthetic philosophy?
Still, it's refreshing to hear someone talk about Android with the passion of an art aficionado instead of the monotony of a marketing strategist. And as a consumer, yes, I do want to be pampered and given something that speaks to me on a visual intuitive level.
With reporting by Yan Matusevich