Leak: HTC's Puccini To Light Up AT&T With 4G LTE Support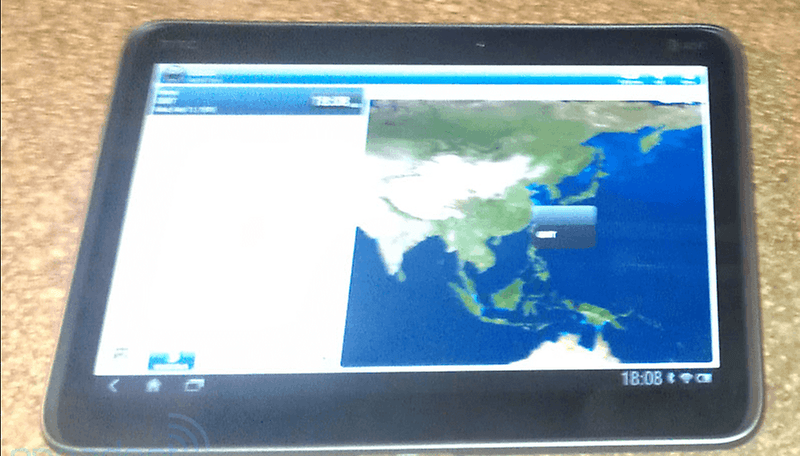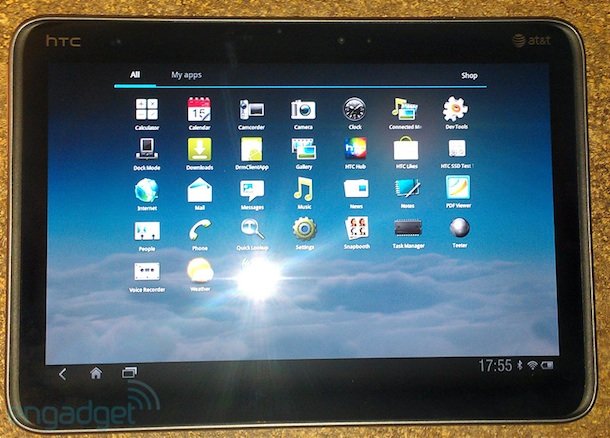 (More photos after the jump)
Puccini's gone live! HTC's first flirt with the tablet game has been caught in the wild sporting AT&T stripes. (We didnt forget about the flyer; but this is their first tablet running a tablet geared Android distrabution) An anonymous source has leaked the first photo of the new Taiwanese tablet in ready-to-ship condition. It's not the first time we've seen the device (press photos have been floating around since the initial announcement) but this is the first time we've seen it with Honeycomb up and running.
Now that we have the first real look at HTC's first real tablet we can say.... it looks like a tablet. The design in and of itself isn't all that spectacular but the real USP is the integrated 4G LTE support– a first for both AT&T and HTC. While there is no additional information about download speeds, yet, early adopters should expect a significant boost to their transfer rates.
Beyond the basic screen shot and tech specs, not much is known about how AT&T is going to market their new tablet. Traditionally, Ma Bell has kept prices for their smartdevices low to keep the market moving and were hopping they'll keep that up for Puccini's launch. Beyond the 4G LTE capabilities the tech package Puccini is sporting is okay – dual core 1.5 GHz processor, 1 GB of RAM, 10.1 inch display – but nothing to write home about. If AT&T is looking to score a home run with Puccini in their line-up, they're going to have to subsidize the sales price to remain competitive.
There's no word on a release date as of yet, but expect one soon. With IFA around the corner and a big Apple announcement soon AT&T only has a limited window to generate hype before the big-name manufacturers push them off the stage.