Leaked Documents Show Facebook is Drowning in Dollars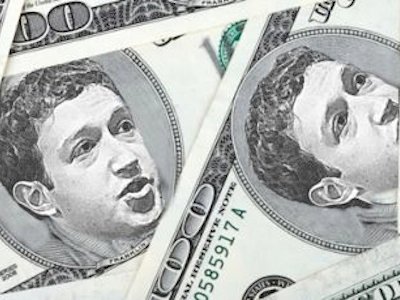 Love it or hate it, nearly all of us have interacted on Facebook at some point in our lives. Especially for folks in their twenties or early teens, Facebook has become a daily ritual, so you'd assume the world's largest social networking site would have plenty of cash laying around. However, the extent of Facebook riches has been a closely guarded secret for some time now.
But not anymore.
Today, a "well-placed mole" at the company leaked Facebook's assets to Gawker blogger Ryan Tate and, well, let's just say they rival the profits of better-established companies like 3M, eBay and Yahoo.
Behold: Facebook by the numbers:
Jan. 2011 – Sept. 2011

Assets: $5.6 billion
Cash/cash equivalents: $3.5 billion
Debt: $0
Shareholder equity: $4.5 billion

Operating cashflow: $1 billion
Revenue: $2.5 billion
Operating income: $1.2 billion
Net income: $714 million

Ownership: Employees 30%, Mark Zuckerberg 24%, Digital Sky Technologies 10%, Accel Partners 8% (had 10% but sold 2%), Dustin Moskowitz 6%, Eduardo Saverin 5%, Sean Parker 4%, Goldman Sachs clients 3%, Microsoft 1.3%, Peter Thiel and/or Clarium Capital 3%, Greylock Partners 1.4%, Meritech Capital Partners 1.6%, Chris Hughes 1 %, Li Ka-shing .75%, Interpublic Group .50%,, Goldman Sachs .8%,
As you can see, Facebook is obviously well-off, even if its finances are dwarfed by those of other tech giants like Apple and Google. Whether you believe Facebook deserves all this sucess is most likely dependent on your opinion of the sweeping privacy changes the company has implemented over the past two years.