 Leaked Motorola Photos Show What Appears to be XOOM 2, New Handsets and a Cell Phone / Watch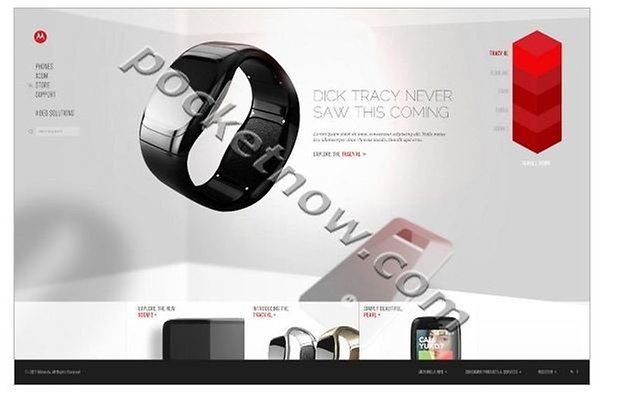 We're not sure how but somehow Pocket Now got its hands on a redesigned Motorola website, and what appears to be the Xoom 2, two new phones and a watchphone.
Now we really don't know much more about any of these devices at this point, but we must say we're most excited about this watchphone.
It is codenamed Tracy XL and it looks freakin' awesome. Honestly, if Motorola released an Android watchphone with this design tomorrow I would fight people to get my hands on it.
Check out images of the other phones, codenamed (from right to left) Zaha and Slimline, below: