Let's Track My Stolen Cell Phone!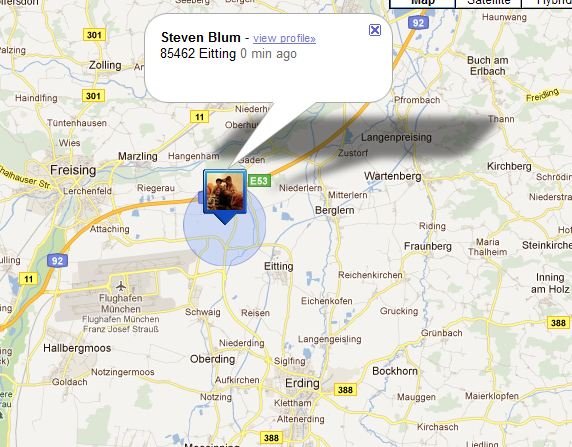 Weary and jetlagged, I left my Xperia ARC (and my wallet!) in the backflap buttcrack of the seat in front of me on a trip from Seattle to London and didn't realize I had left it there until I was already through security and on a second flight to Berlin. I was resigned to being phoneless for awhile, and having to apologize profusely to Fabi for entrusting a shiny new phone to me only to have it disappear. Then, completely out of the blue, I got a message in my GMail inbox that someone had activated Google Latitude on my phone. Well, that's funny, I thought, because I don't have my phone anymore to activate such services. Then it hit me: whoever had found my phone had turned on Latitude, perhaps on accident!
Frantic, I opened up Google Latitude, expecting to find the phone at someone's house. Oh how I missed my shiny silver ARC. Where did the perp live? I glared at my screen.
It was at the Munich airport.
"It's still on the plane!" I blurted aloud to the entire AndroidPIT office, and Aaron and Kamal leapt over to take a look. "Let's call it!" Aaron exclaimed.We called it.
No answer.
I refreshed the screen.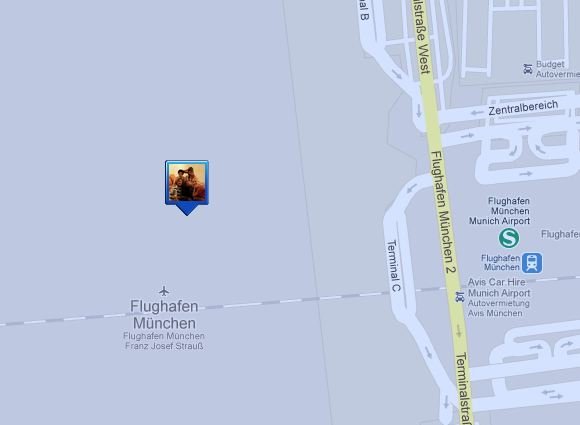 The phone had moved, and was now stationed in a plane sitting at Terminal C. I called British Airways, but they could only connect me to a lost and found in Frankfurt. Finally, they gave me the number for the desk in Munich.
"Hello, my name is Steven and I left my phone on a flight from Seattle to Berlin, and the phone is now at Munich airport," I told the woman from British Airways. "Is there any way to retrieve a phone left on a plane?"
"If a phone has been found, it will go in the lost and found," she replied. "No," I said. "You don't understand. The phone is ON the plane, like, right now. It's sitting at the gate."
I refreshed my screen. Suddenly, the location had changed.
"Oh no," I said. "What?" the woman asked. "The phone is driving down the freeway." I hung up.
Whoever had taken my phone was driving quickly to a city called Ismaning just north of Munich. Finally, they arrived at what appeared to be their house.
"We're going there!" exclaimed Aaron. "Seriously, I know people there. They can get your phone back." "I think they'll call someone in my phonebook," I replied, still hopeful that the phone would be returned and that people, generally, are not kleptomaniacs. "Maybe they have a good heart. I bet I'll get it back."
The location stared back at me from my computer. Whoever had taken had the good sense to activate Latitude. They were communicating with me. They must want to return it.
I refreshed the screen.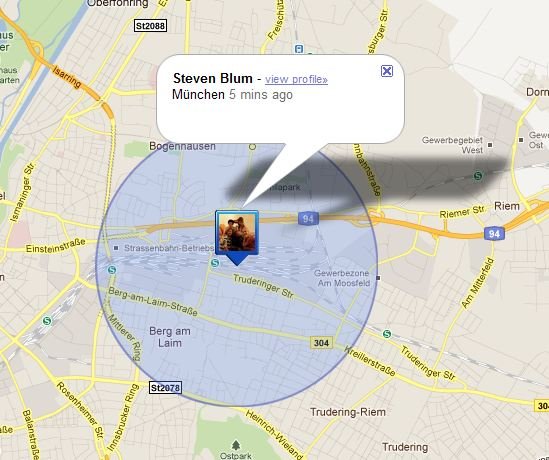 Now they were on a train. Suddenly, I realized: I could be staring at my cell phone all day moving across Munich, with no way to do anything about it.
The wonderful thing about Google Latitude is that you can track your phone, so long as no one wipes it or de-activates your Google account. The terrible thing about Google Latitude is that you can't do anything else but stare at your phone on a map. Maybe the phone will be returned, maybe it won't. At this point, there's no way of knowing. If anyone in Munich as any creative ideas, though, let me know.