Lighter, Faster, Stylus-Enabled Xoom 2 and Xoom 2 Media Edition Officially Announced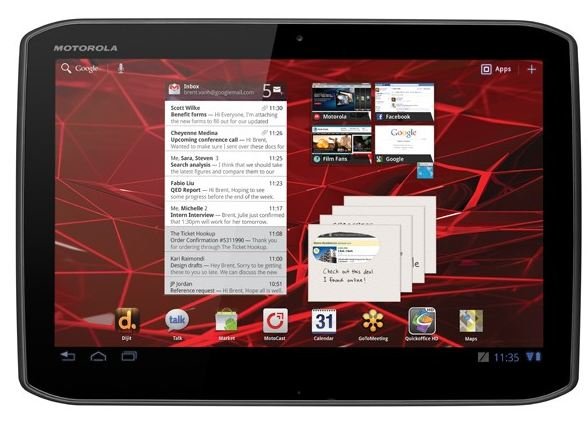 A splash guard, gorilla glass, dual core 1.2GHz processor, as well as "business-class" applcations? You must be talking about the brand-spanking new Xoom 2. The 10.1-inch tablet is the successor to the popular Xoom tablet and the first Motorola tablet to ship with a stylus (see, they really are making a comeback!) The Xoom 2 also promises to be 100 grams lighter than the original Xoom and is said to have 10-hour battery life.
But that's not all. Motorola is also announcing the Xoom 2 media edition, which has a 178-degree viewing angle and a subwoofer (whaaaa?) for optimal media enjoyent. It'll even work with a unversal remote, making it likely popular as a home-based unit.
Check out an advertisement for both tablets below:
More on this as it develops...