 Limited Time Offer - Gameloft Valentine's Day Special: HD games for just €1.49!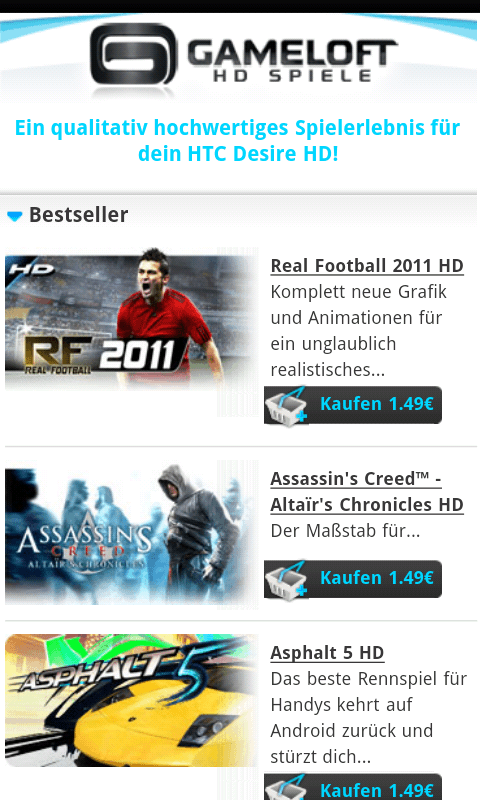 Let's give a big round of applause to this exclusive Valentine's Day Special: get all Android Gameloft HD game as half-price until February 15th. That means that you can download great gaming blockbusters like Modern Combat 2: Black Pegasus and Spider-Man: Total Mayhem for just €1.49.
Please remember that not all Android devices can deal with the high-performance graphics of these games. Find out if your device is suited for action-packed gaming by looking at the complete list of support devices here. I your browser, you can check what games are available to play on your Android. Buy and download these games directly to your phone via this link.