Live-Blogging the Android Market Session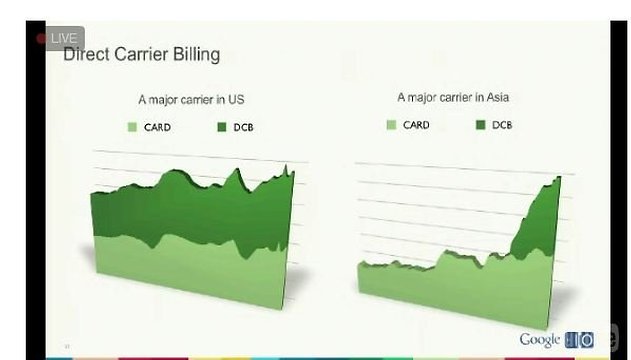 Hello! Time to whip out the keyboard and live-blog the Android Market Session. Come join us by commenting! We'll try to respond to your comments ASAP.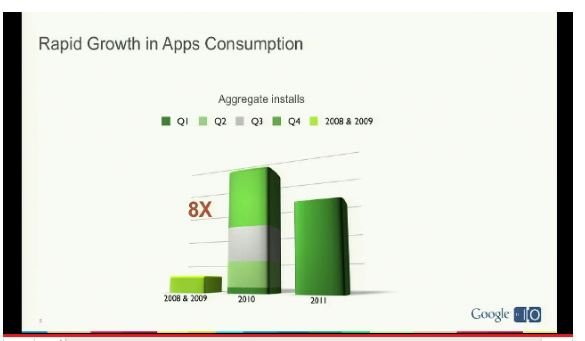 Looks like individual users are downloading more apps than ever before. But we knew that, right?
The international device activation numbers are huge. About 60% of the Android phones activated were outside the U.S. While the U.S. market has grown, the international market seems to be exploding.
Users seem to care most about games, and Arcade is the most popular download category.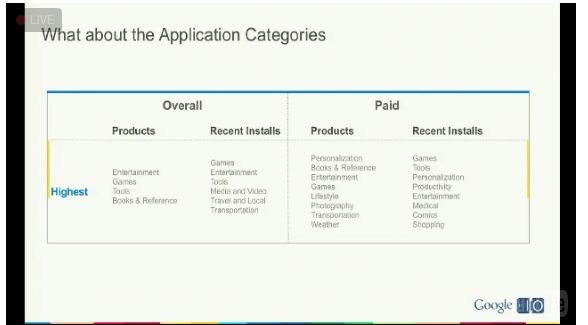 Productivity apps are the second most-highly-downloaded. Looks like they're now about to address fragmentation...

Verizon, T-Mobile and Sprint have all agreed to update their phones to the latest versions within 18 months.
So now they're talking about how to give your app the greatest audience: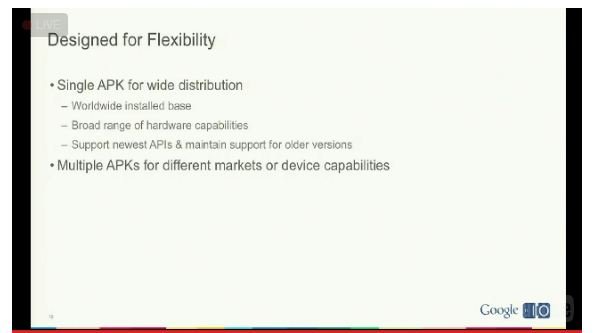 Starting today on the Android Market website, you can see all the devices your app will be available to: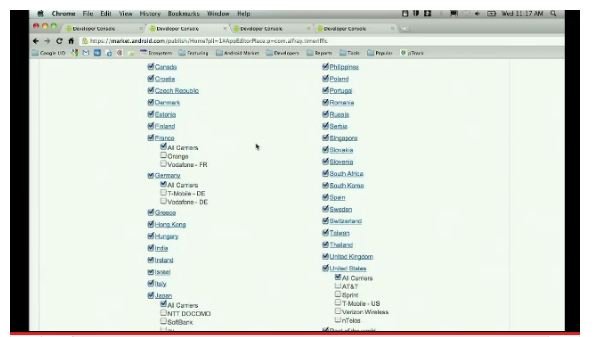 As you can see, you can search by country, as well as manually-excluding devices. Starting in June, Multiple APK will allow developers the ability to customize APKs. As well as aggregating customer billing.
Now it looks like they're discussing app strategy.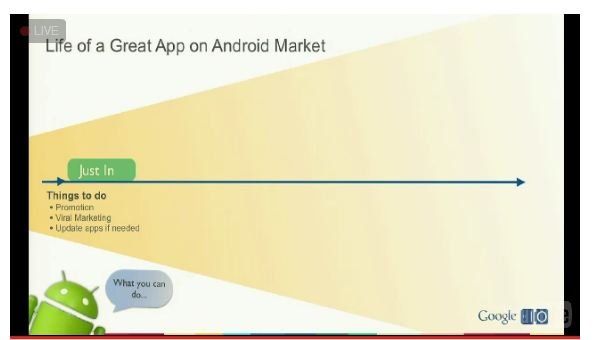 What if your a brand-new developer? How can you introduce yourself to the Android Market audience? Well, Android Market is going to highlight apps that are "trending" so you can hope your App shows up on this list. There will also be a list of the top new free and paid apps, as well as a list called "top grossing." The lists will be categorized by country.
Now here's a look at these new lists: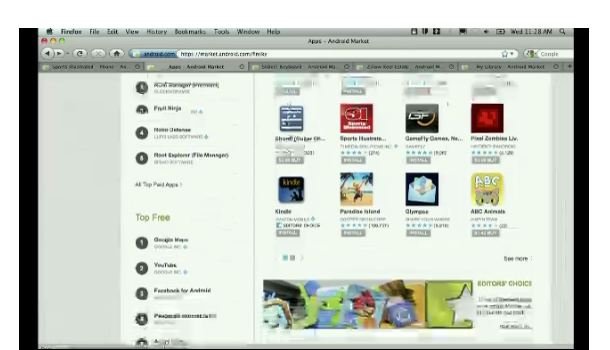 All of the apps will also come with a ranking next to them: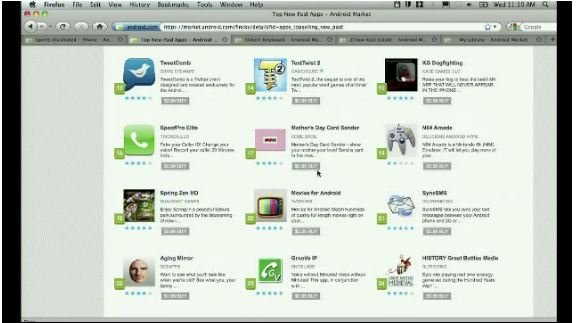 Other lists will also show what users downloaded in addition to the app you're looking at, so the market recommends what's most relevant to you. Additionally, Android Market will recommend applications to you based on what you've downloaded before. All of these will help to keep people on the Android Market for a longer period of time.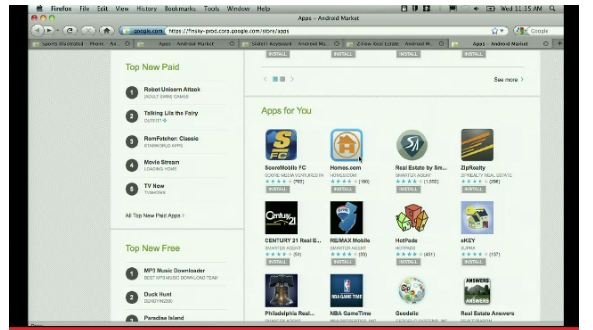 Android Market will also launch an "Editor's Choice" list that highlights the best apps on the Market, as well as a badge that'll show users which developers are trusted. This is smart, given the recent spamware scares.
All of these updates are live on Android Market right now. Click here to see.
Last section! Monetization! "We've seen a 3X increase in Android Market revenue."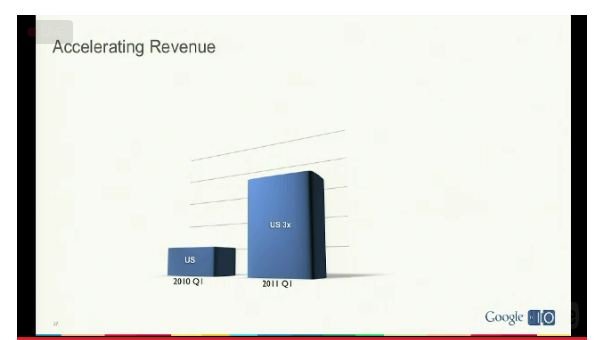 Android Market will now be available in 99 more countries! Nuts!
Android Market will also add direct carrier billing to all carriers, including AT&T, T-Mobile and Sprint (what about Verizon?) Looks like when they launched the direct carrier billing in Asia, the revenue doubled.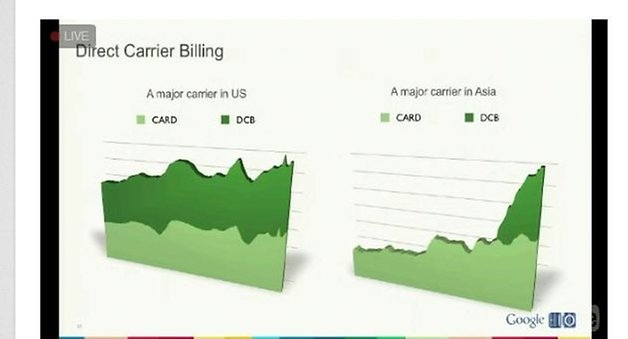 Now some advice! If you're building an app, make sure a) it looks great on all devices, b) it can have a broad distribution c) it's priced well relative to the other apps on the Market d) you provide timely updates and respond to user concerns immediately.
Also, bad ratings can ruin your app's viability (obviously).
And we're done!
Have something to get off your chest? Let us know below!