Liveblogging Google I/O Keynote Day Two! Gather 'round, folks! We're going to be bringing you live updates from the Google I/O which literally just started. We're going to be posting live updates with pictures and recaps below. Just refresh your browser to get the newest updates.
The conference started with a talk about the future of Google Chrome, which has seen a lot of growth. 160 Million active users, up from 60 million.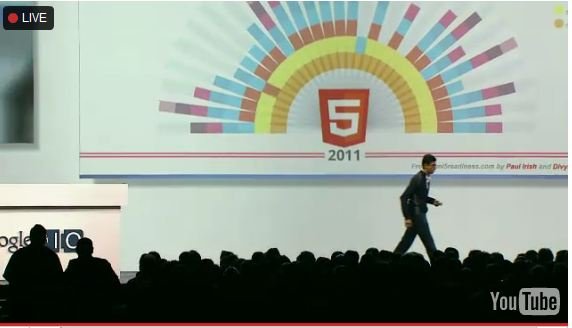 (Google Chrome has grown!)
Next, they discussed Google Speech, which lets you search using, yup, you guessed it: your voice.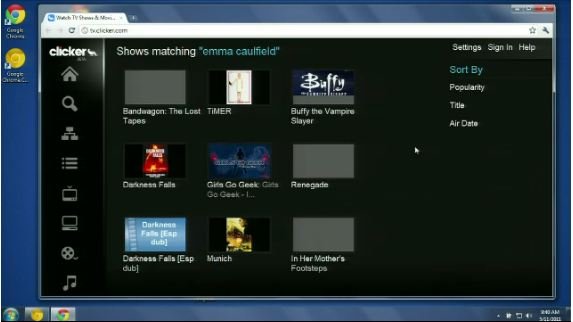 It works! And fast. They also demoed the new Google translate which translates speech into other languages: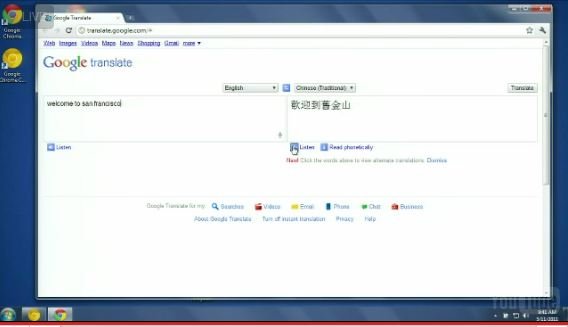 Damn! Computer went down for a minute so I just missed what happened next. Now it sounds like they're discussing some sort of app store on Google Chrome, which only charges developers 5%.
Now they're talking about "an awesome game" developed by Rovio of Angry Birds fame. Aaaand they're playing the theme song from Angry Birds just to drill home that point.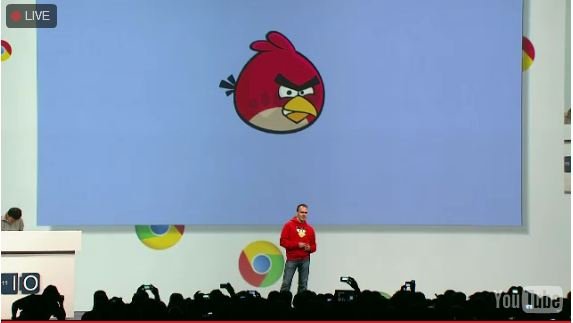 Angry Birds now available on Google chrome? Sweeet. And you can play the complete game offline. So that's cool too. But wait! There's more..a special version of the game just for Chrome. "Let's Enter the Chrome Dimension..."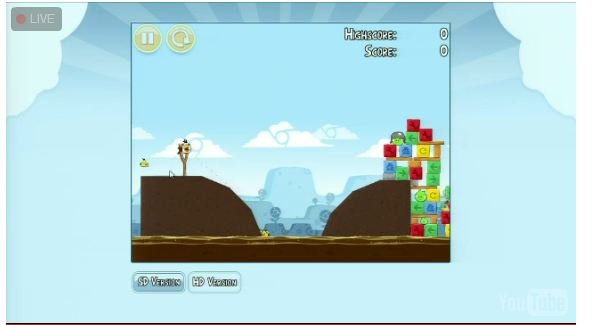 They did it all in Java. Just in case you were interested. Oh man, the dude from Rovio is just blabbering on and on..
And now they're talking about the HTML5 Music Project. "An immersive, 3D experience." It's a music video you can control! Cool!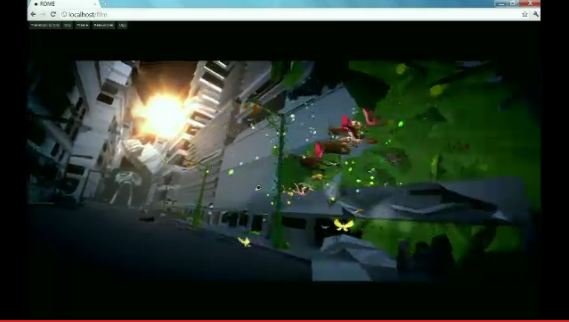 (Pretty)
It looks like it's got some pretty awesome computer animation. Glad to see Google allows their developers the freedom to create interesting things like this.
Now they're talking about Chrome OS. Chrome Book: Instant turn on, always connected, all-day battery, access your stuff anywhere, gets better over time, has security built-in.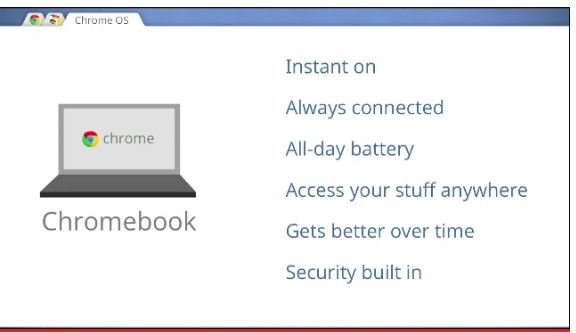 So ChromeBooks is a laptop powered exclusively by Chrome? Sounds like it. And they're cheap!
Now they're showing the Chrome OS in action. Looks like it can very easily display Pdfs and improves the look and feel of downloading to the device, with a brand new "file manager."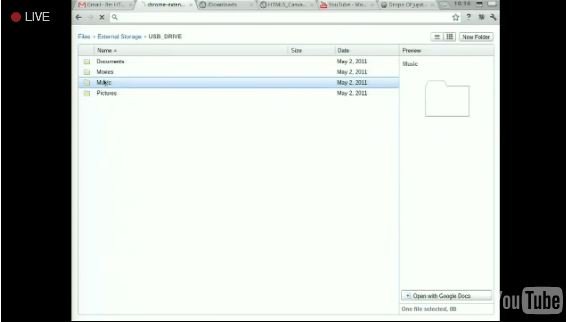 Looks like it's also got an integrated media program. Music Beta will also be easily available on Google ChromeBooks.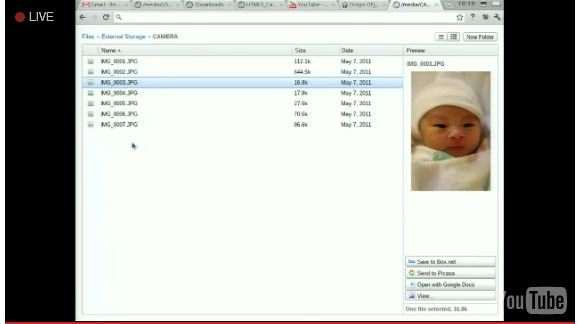 It'll also be easy to upload your documents and pictures up to Google's new cloud. Google will also be working with Drop Box and other programs to build apps that work seemlessly with Google Chrome.
Now they're discussing creating apps that'll be available offline. Looks like the list will include Google Docs, Gmail and Google calendar. Awesome. And it looks like offline version of the Salon.com and NYTimes App will be available soon as well.
Google ChromeBooks will be cheap: $350.00! Awesome! And the devices will have full jailbreaking capabilities.Looks like they've released the ChromeBooks in pilot programs to dozens of corporate clients. This'll be a great development for those in the market for cheap laptops. ChromeBooks will be available starting June 15th. It will be an exclusively-internet-fueled-device. No applications, no nothing, just INTERNET.

IT Administrators will be able to centrally-control all ChromeBooks, will be available for a low monthly fee. Now they're discussing ChromeBooks for students, which will be available for a monthly fee.
Okay, and here's a commercial now for ChromeBooks, the exclusively web-based device.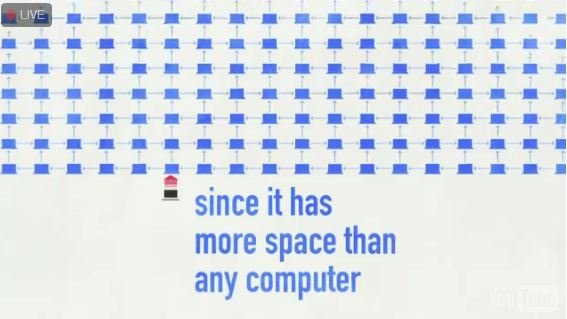 And now they're giving away ChromeBooks to the entire audience!
Looks like the keynote is over! Bummed we didn't hear anything about Android...but it looks like the Android session is coming up in about 45 minutes.
Click here for our liveblogging of the Android Market session.