 Long-Rumored ASUS Padfone Will Ship in February, Perhaps with Tegra 3 On Board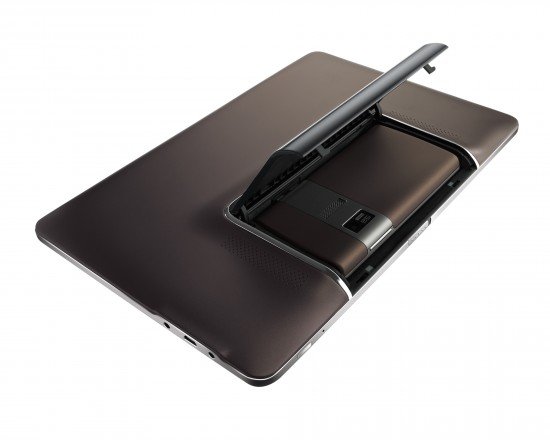 Remember when we first wrote about the Asus tablet that eats phones? The ASUS Padfone at first almost seemed like a joke: a mythical smartphone that could be used to power a 10.1 inch screen, effortlessly killing two birds with one stone.
Yesterday, Digitimes reported that the first Padfones will begin shipping in February. Many commentors predicted the tablet would be getting a Tegra3 processor, although this has yet to be confirmed by ASUS. Could the ASUS Padfone end up being the first Tegra 3 device?
I'm split. A part of me doesn't believe ASUS will be wowing us with amazing processor speeds as they try to keep the price low enough for entry-level consumer interest. After all, the Padfone is pursuing those who'd like to buy a tablet and a phone but might not have the money or motivation to buy both separately.
On the other hand, Tegra 3 was confirmed for a Q1 2012 release and will be used in the Transformer Prime, so why not the Padone as well? Certainly ASUS has a reputation for using the newest chips on their devices.
Price is still unknown at this point, but I'm guessing a ballpark range between $450-$500. What do you think of the Padfone? Gimmick or potential industry disruptor?
Related:
ASUS Padfone Will Be Eating Yummy Android Ice Cream Sandwich