 Macs need app for Android 3.0 file transfer
If you're among the lucky ones to snag a Xoom this week or if you're looking at one of the other Honeycomb tablets yet to be released and you have a Mac, you'll have to install an app to be able to transfer your file to your new tablet. Google posted the app on their website and it'll give you the same basic experience, though with some quirks, as on a PC. More info on this past the break.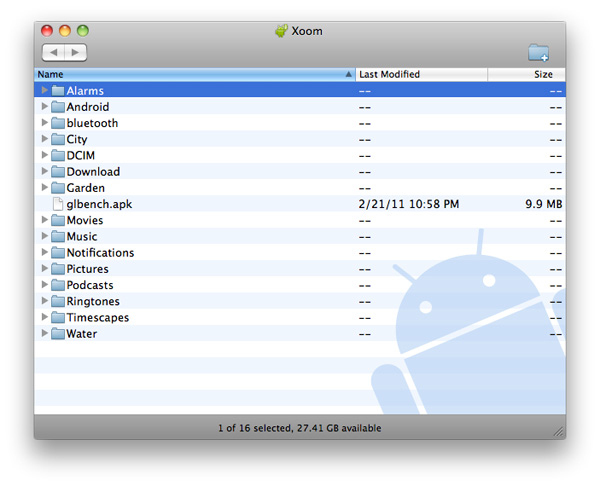 It seems that Google switched to using the Media Transfer Protocol (MTP) which isn't natively supported under Mac OS. Also, there are reports that the utility isn't quite bug-free just yet, citing that there are problem with accidental deletes of files that recently open apps leave behind (such as configuration files) and overwriting files. Hopefully a future release will fix this.
There is no word from Google about why the switch occured and if it'll be tablet-only or if future versions of Android will be switching to the MTP as well, so I guess we'll have to see.
Image: anandtech.com