 Meet iZac, the World's First Android-Powered Bartender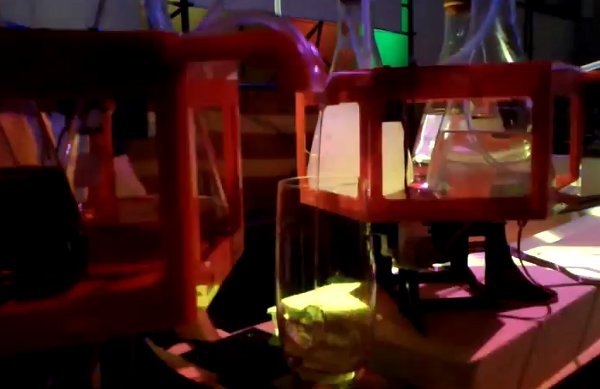 We've seen Android solve a Rubick's Cube and remote-control a car, but this Android-powered bartender takes the cake. iZac, an Android-powered bartender, has just made its official debut at the Creative Sandbox in Sydney, Australia and the owner of the thing, Zac, has posted details of the entire experiment online.
According to his blog, iZac has its own unique valve design which uses a turntable with one spout per bottle. The turntable rotates to present the appropriate spout above the glass before dispensing the liquid. A Motorola XOOM loaded with a special Android code controls the pours. Right now, iZac can dispense up to six liquids, and the "I'm Feeling Lucky' button crates a totally random concoction for those feeling bored.
Click the link below to read more about how it works!