Meet the World's First Ice Cream Sandwich Tablet, Available Now for $99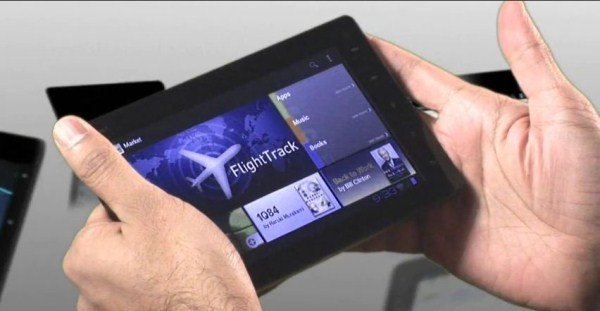 One of Android's claims to fame is its incredibly diverse spectrum of devices; from the high to the medium to the low-end and everywhere in- between. So perhaps we shouldn't be surprised that, even before the release of the Galaxy Nexus, a new device has stepped to the forefront that promises a similar Ice Cream Sandwich experience for a fraction of the price.
The Novo7 tablet was released yesterday, making it the first tablet to rock Android Ice Cream Sandwich, even beating the Transformer Prime. The tablet features more impressive specs than you'd expect from a $100 tablet, including a 7" display, a 1GHz single core CPU, WiFi, a 2MP rear and VGA front-facing camera and 1080p video decoding.
Did you get that? 1080p video recording and Android Ice Cream Sandwich on a tablet that costs a mere $100! Pinch me! The tablet also has the capacity for 3D gaming, and comes with Spiderman pre-installed.
Andy Rubin has even released a statement praising the device:
I'm thrilled to see the entrance of MIPS-Based Android 4.0 tablets into the market. Low cost, high performance tablets are a big win for mobile consumers and a strong illustration of how Android's openness drives innovation and competition for the benefit of consumers around the world.
I'm not guaranteeing this tablet is going to offer a competitive user experience, but it certainly goes to illustrate just how accessible this kind of high-end technology has become. You can go ahead and order the device here, once it gets re-stocked (they've predictably sold-out). Would you prefer this tablet over the Kindle Fire?