 [Mini-Review] Receipt Manager – Say Goodbye to Paper Receipts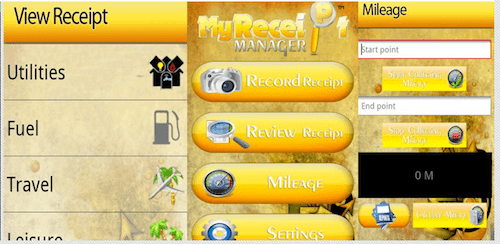 For those lucky enough to go on business-sponsored trips, keeping track of receipts on said trips can be a major pain in the ass (or bulge in your pants, whichever you prefer). There's the folding of the paper, the scrunching in the pocket, the unfurling at the end of the trip. The agony! The whole ordeal gets in the way of your trip and the question "where my receipts at?" is never far from consciousness.
Well, you're wallet's been digitized, buddy, and it has nothing to do with Google. My Receipt Manager promises to take the hassle out of saving receipts by scanning and saving them in your phone.
We just downloaded this app, with ads, and we have a few things to say! So we're going to do that!
First: it's a nice idea, this whole organizing-receipts-thing. We like it. But (you just knew that "But" was coming, huh?) this app doesn't go nearly far enough. Sure you can take a picture of the bill, but then you must also add all the information found on the bill before the app stores your information. This lengthens the amount of time it takes to save a bill to an absurd amount. By the time you're done entering all this information, you want to smash your phone or throw it into the Seine (you're in Paris, chilling with Sarkozy, that's how you roll). We loved Google Goggle's ability to scan information from a photo and convert it to text. Why can't this app do the same?
The app is nifty in other regards, though. It is well organized, splitting receipts into piles like "Fuel," "Travel," "Leisure" and "Food." It also promises to be able to track your whereabouts when you're on a plane and tell you how many miles you've traveled, so you can let work know. It can even send reports to HR on a regular basis. It's got a pleasing design.
We've heard spamming reports and received one email from the developer. Hopefully it ends there or we'll be forced to angrily revise this review.