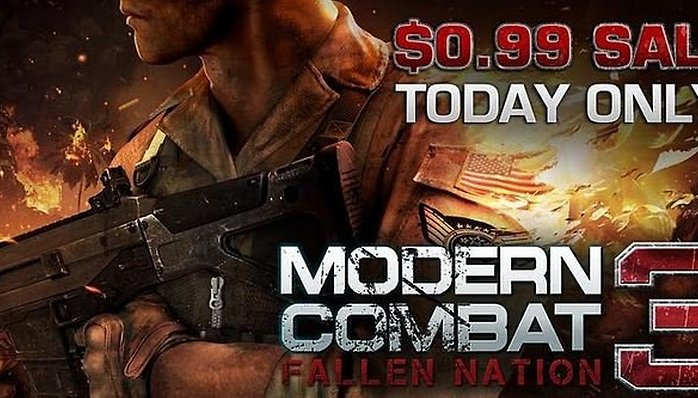 Modern Combat 3 On Sale for $0.99 Today Only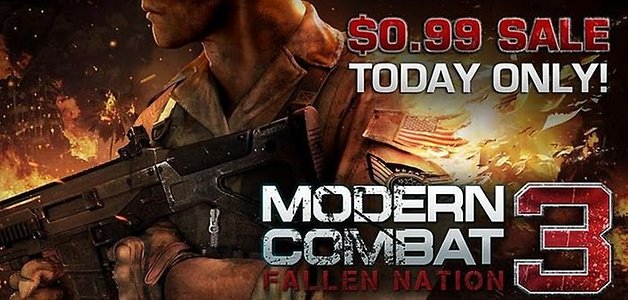 One of the most popular FPS games for Android, Modern Combat 3, is available now for the low, low price of $0.99 – that's six dollars less than its normal retail price. Modern Combat 3 has received rave reviews for its realistic environments, high-intensity action and multiplayer modes and is available today for the price of a candy bar.
Advertised as "the deepest and most intuitive FPS (first person shooter) gameplay on smartphones," Gameloft's Modern Combat 3 is an immersive multiplayer shoot-em-up that takes place over 13 different locations from Los Angeles to Pakistan. The game also offers impressive multiplayer capabilities – up to 12 players can play against eachother over 6 maps and 7 different modes.The plot involves all the usual first-person-shooter suspects: lots of bad guys, organized mobsters and other evil-doers wreaking havoc in the suburbs, atop skyscrapers and everywhere in-between.
While all other Gameloft games are on sale this week, Modern Combat 3 is available for $0.99 today only. So grab your credit card and download one of the best-reviewed shoot-em-ups on Android Market.