Motorola/Google Not Set In Stone–Share Holders Called To The Ballet Boxes In November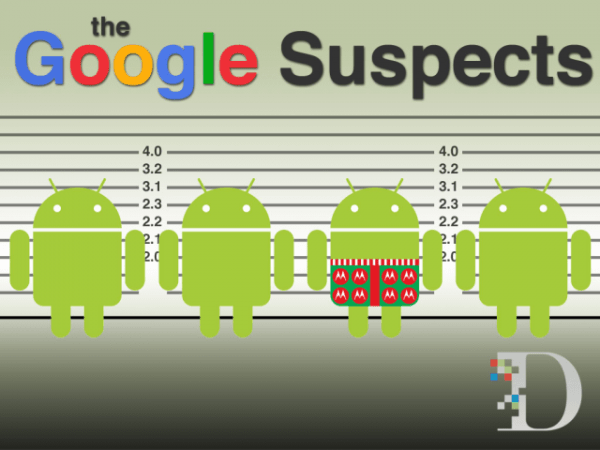 ON the 17th of November Motorola Mobility's registered share-holders will vote on Google's proposed take over of the smartphone manufacturer. While they are expected to give their blessing to the 12.5 billion dollar deal, there are dissenting voice among Motorola shareholders. Recent weeks have brought a lawsuit against the planed merger. John W. Keating, a stock-holder leading the charge against the proposed deal, argues the multi-billion dollar deal represents a dramatic misjudgement on the part of Motorola management, who, he argues, could have asked for a substantially larger sum.

The prevalent opinion is that the deal will go through during the November meeting, but nothing is set in stone.
The voting will take place in San Diego at 10 o'clock and stock-holders with voting right have until October 11th to register. The full press release can be found below.

Oct. 14, 2011
LIBERTYVILLE, Ill. – Oct. 14, 2011 – Motorola Mobility Holdings, Inc. (NYSE: MMI) today announced in its definitive proxy statement on Schedule 14A that it has established a record date and a meeting date for a special meeting of its stockholders to consider and vote upon a proposal to adopt the previously announced merger agreement, dated as of Aug. 15, 2011, providing for the acquisition of Motorola Mobility by Google Inc. and other related matters.
Motorola Mobility stockholders of record at the close of business on Tuesday, Oct. 11, 2011, will be entitled to notice of the special meeting and to vote at the special meeting. The special meeting will be held on Thursday, Nov. 17, 2011, at 10 a.m., local time, at the Hyatt Regency La Jolla at Aventine, located at 3777 La Jolla Village Drive, San Diego, Calif.
About Motorola Mobility
Motorola Mobility, Inc. (NYSE:MMI) fuses innovative technology with human insights to create experiences that simplify, connect and enrich people's lives. Our portfolio includes converged mobile devices such as smartphones and tablets; wireless accessories; end-to-end video and data delivery; and management solutions, including set-tops and data-access devices. For more information, visit motorola.com/mobility.
Relevante Artikel: