 Motorola Xoom has unlockable bootloader, system dump and root already available
The Motorla Xoom just started shipping but it's been hailed as the most anticipated tablet of the year since it's unveiling at CES early this year - and righfully so. You can read my first impressions after CES here, including full spec run-down and Douglas' coverage of the launch details here, but there's more for the tinkerers and hacker to be reported. Read past the break for more information.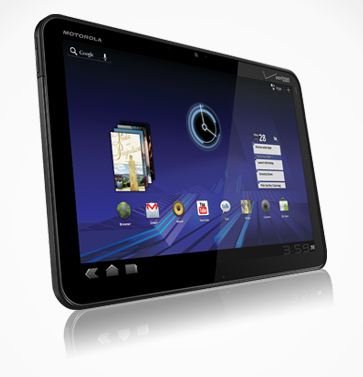 The preview image of Honeycomb has been available for quite some time, so developers and hackers alike could get familiarized with the OS. The official full image was released just a few days ago, but there's already a full root procedure for the lucky ones that snagged up the Xoom. It involves installing the full Google SDK and using command-line to do, but it seems mostly harmless if you know what you're doing.
An interesting fact about the Xoom is that Motorola, for once, chose to make it developer friendly by allowing the bootloader to be opened and closed. This means that the seconds someone builds a zip-aligned image of Honeycomb with root you can unlock your bootloader, drop it in, lock it back up and be set. This also means that theme-ing and any customization you may dream of is merely weeks away and won't take months to figure out like on the Droid X, 2 and Pro. Furthermore, the full system dump is available for modders that want to create images for devices that weren't meant to run Honeycomb (i.e. Nook Color - and I'm excited about it). Good stuff.
Photo: Motorola