Motorola's $99, Full-Sized Wireless Keyboard Works with Most Androids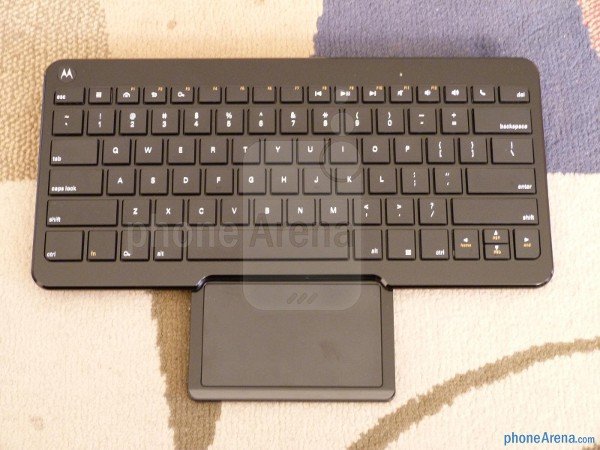 A new battery-powered, wireless keyboard and trackpad accessory released by Motorola as an accompaniment to their Xyboard tablet can work with any Android with Bluetooth HID.
The $99, full-sized keyboard contains buttons designed specifically to work with your Android, including "back," "home," and "search."
According to the official product page, the keyboard works with all devices enabled with the special Bluetooth software, although Android owners will probably most appreciate the specially-designed keyboard buttons.
In the video below, the keyboard is paired with the Galaxy Nexus and seems to work without a hitch. The only thing that doesn't work on its trackpad is the pinch-to-zoom feature. While the trackpad is nice, we're guessing the full-sized keyboard is the real selling point here.
Now if only it came with a stand so you could truly pretend your tablet or phone was a laptop...