 NEC Medias PP Rocks 380 Hours of Talk Time on a Single Charge!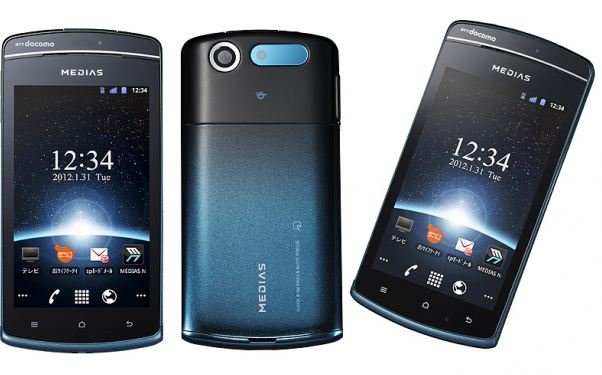 Wait...what?
We almost spit up our coffee when we read about the battery life of the NEC Medias PP, a highly-impressive Japanese Android phone that could be released internationally by NEC. The phone features a 1,700mmAH battery that's built into the body of the device that promises 630 hours of standby and 380 hours of talk time; perfect for those days when your plane crashes on a desert island and you spend every moment of the next week talking to your Mom. Or...something.
Anyway, not even counting the battery this phone is still pretty impressive. It features the ability to charge itself wirelessly, DLNA support, a digital TV tuner and a water and dust proof body. Really, what's not to love?
Here's the full list of specs:
Android 2.3 as the OS
4-inch OLED screen with 480×800 resolution
MSM8255 CPU (1.4GHz, single core)
wireless battery charging support
8.1MP CMOS camera
2GB internal memory
Bluetooth 4.0 with Bluetooth Low Energy support
Wi-Fi (tethering is supported)
DLNA support
e-wallet function
digital TV tuner
infrared connection
microSDHC card slot
water- and dust-proof body
size: 128×63×10.9mm, weight: 135g
Here's video of the phone in action:
Now how can we all convince NEC to start releasing these phones stateside...?