NFC Mobile Payments Land in Europe, Don't Toss Your Wallet Out Just Yet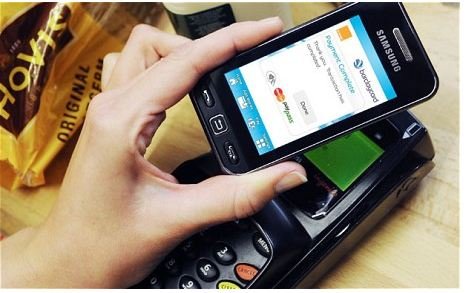 UK owners of the Samsung Tocco handset can now use their phones to buy Big Macs. Orange and BarclayCard have teamed up to create the first contactless billing system in Europe, dubbed Quick Tap, for purchases up to £15. Using an app on their phones, customers can top up their "Wave and Pay" account from a connected credit or debit account up to £ 100.
Why the small amount? Perhaps Orange and Barclay want users to get more comfortable paying wirelessly for small items before they roll out a more ambitious system. Quick Tap is currently focusing on small purchases made at places like McDonald's, Eat, Pret A Manger, Subway and Wilkinson. In total, over 50,000 locations have been enabled for wireless billing.
NFC (near-field communication) is hardly a new thing. Japan and South Korea have thoroughly integrated wireless payments into daily life, but the system has been slow to catch on in the U.S. and Europe. Most recently, Isis scrapped their plans for an entirely new mobile-payment system that would bill purchases to cell phone accounts, and have now been talking with Visa and Mastercard for a more conservative venture. But taking a bus in Salt Lake City, Utah became a whole lot more exciting last month when the city introduced a mobile wallet program.
Because Orange and Barclaycard's model uses a SIM-card based level of security, transactions can be verified in real time, making the system more secure than current contactless cards and making it easy to track your payments on your phone.
Apple is rumored to be including NFC (near-field communication) technology in its forthcoming iPhone, and we have no doubt that this will be the next big thing. It seems like the main hurtle is convincing businesses to buy phone scanners and consumers that their accounts won't be hacked.
Check out a promotional video for the program below: