 Negroponte: We Will Airdrop Android Tablets on Third World Children to Teach Them About Technology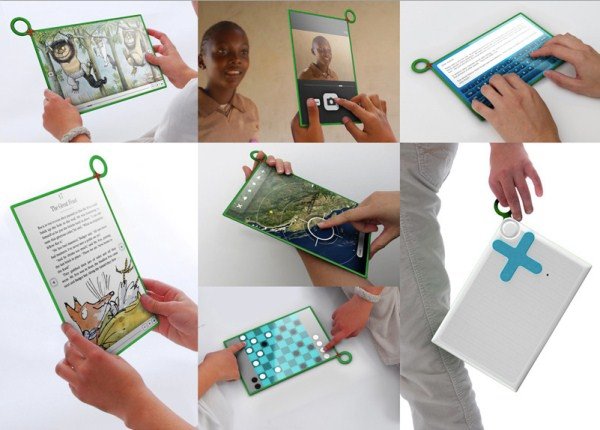 Nicholas Negroponte, the founder of the One Laptop Per Child (OLPC) Program, says he plans on dropping dozens of Android tablets from helicopters over remote villages in the developing world in the hopes that the locals will teach themselves how to use the technology.
When asked if he was serious, Negroponte replied, "When I say no people, I mean absolutely no people. When I say drop out of helicopters, I meant...it's like a Coke bottle falling out of the sky."
Okay...I think we get it, Negroponte.
The idea isn't quite as outlandish as it sounds. in 2005, Dr. Sugata Mitra of Newcastle University designed an experiment in an urban slum of Kalkaji in New Delhi, India. In the experiment, researchers placed a computer terminal in the wall of the slum, connected it to the internet and observed what happened. In the end, the children showed nearly the same levels of computer competency as those who were taught how to use the edevice in the formal education system. The strategy has been called "minally invasive education."
With the Indian government creating tablets for $30, the potential for widespread tablet adoption in the developing world has increased exponentially. But OLPC's upcoming tablets will likely cost at least double that amount. That's because the technology on board is impressive. The upcoming tablets designed by One Laptop Per Child are said to be capable of withstanding a 30 foot drop and even being left out in the rain. The tablets will also have semi-flexible plastic screens that are unbreakable.
Some commentors have called Negroponte's idea laughable. Extreme Tech writer Joel Hruska writes, "Negroponte has turned himself into a laughingstock. Instead of paying attention to the merits of Mitra's educational theories, the entire episode serves to further underline how much damage Negroponte has done to his own organization."
What do you think of this idea? Crazy PR stunt or legitimate third world action plan?