Netflix Unveils New Interface for Android Tablets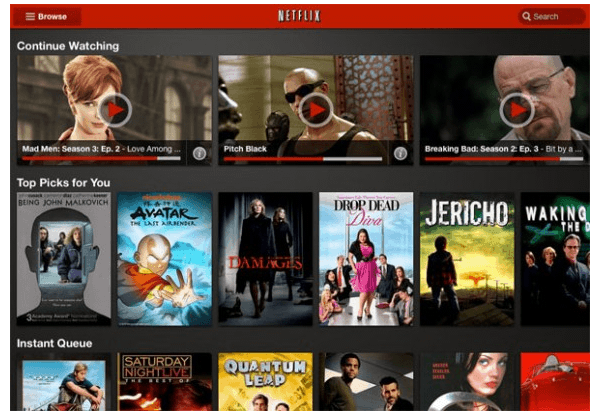 Are you a Netflix subscriber? Really?! Even after that brouhaha over the company splitting into two subsidiaries? Well, la dee da..you are a loyal man (or lady). As a reward, Netflix is now unveiling a new interface for you.
The slick and polished new UI will initially roll out on Android tablets today before being released on Apple tablets in the coming weeks. The new design shows twice as many movies and other content as the old version, making it easier to find the content you want to see at a glance. Additionally, you can easily swipe through rows of content for more shows and larger show artwork.
What do you think about the re-design? I think it's purdy.