New Android Virus Records Your Phone Conversations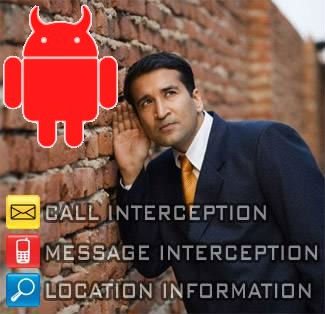 So Mac users just can't stop bragging about how great and virus-free their Mac devices are, which makes people with Windows cringe and curl up in a ball. With people switching over from computers to smartphones and tables with mobile operating systems is the threat of viruses still a serious problem? In the beginning, Android phones appeared safe and virus-free, but slowly malware issues started creeping onto thousands of people's devices. So far we were able to reassure ourselves that the pesky viruses were too weak and pointless to really do any harm. While the first few offenders were more humorous than dangerous, Android malware has started seriously breaching users' privacy. Starting with spying on people's text messages, a new kind of Android virus has moved on to much bigger fish: phone conversations.
Researchers at CA Technologies are the first ones that came across an Android virus that could record your phone conversations and send them to a remote server. Obviously, wire tapping is a big deal and is a potentially dangerous security threat. But so far the malware developers haven't been the smartest chumps: all your phone conversations are recorded and then stored onto your SD card. So it doesn't take a genius to figure out that something is majorly wrong with your phone when your memory starts filling up at a suspiciously rapid pace. Again, it is important to take some basic precautions:
1) Make sure to read through the permissions when downloading an app. Use an app like LBE Privacy Guard to make sure permissions don't get access to private information.
2) Most of these viruses pose as Android system files, but don't be fooled! If something looks a bit odd, don't download it.
Using common sense is more than enough to keep you protected from potential intruders. In the meantime, we hope that securtiy experts can come up with better ways to keep users away from potentially harmful and malware-laden apps.