 New App Lets You Surf the Net Without a Data Plan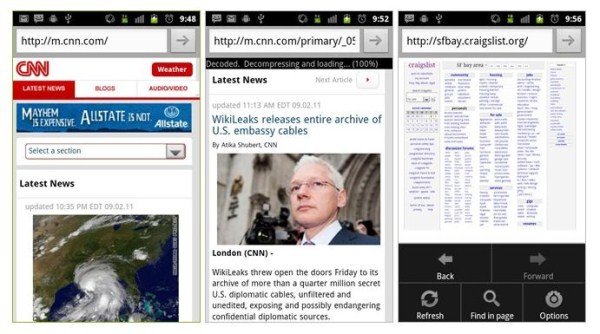 Thrifty mobile surfers, meet your new hero. Smozzy is a new app that promises to be able to help T-Mobile users surf the net without a data plan. Sound crazy? That's what we thought. But it really works.
Smozzy looks like your typical internet browser but, behind the scenes, operates completely differently. Instead of loading web pages by sending data back and forth from cell towers, Smozzy receives that information via an SMS to Smozzy's servers, and then returns the results via SMS. Crazy? Brilliant? All of the above.
Smozzy then downloads all of the files from the requested page and puts them in a zip file, which is re-encoded and received as an MMS before being displayed in the browser window with full images and links.
Smozzy is available right now only for T-Mobile users, and there's no telling when it may be yanked from the official Android Market site. Better download it right now!
Related:
Sprint CTO: America's Last Remaining Unlimited Data Plan Isn't Going Anywhere

[Review] Onavo is the Best Damn Data-Monitoring App for Android, Period