New Malware in Android Market Makes Phones Go Schizo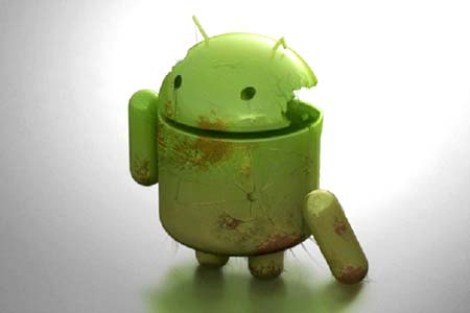 Oh boy, looks like there's malware in Android Market again. According to Lookout Mobile Security, a few apps by a developer named Mobnet were infected with a variant of the DroidDream Light malware. The viruses were hiding out in apps with names like Scientific Calcuator, Bubble Buster and Best Compass & Leveler. Now, granted, these are not the kind of apps someone who understands how Android works is likely to download, but they still pose a risk for new Android owners who don't know how to spot a stinker.
What is DroidDream Light malware? Well, it looks like it has the capacity to make phones go crazy and hear voices, firing intents to download apps you don't need, changing connection times and redirecting you to malicious URLs.
Worse yet, it looks like these apps were downloaded anywhere from 1,000 to 5,000 times before Google was able to pull the plug.
Man, I'm really getting sick of these kinds of stories, but I suppose that malware is not something that'll ever go away. I just wish Google would come up with some defensive strategies (like scanning apps before making them available to download) to protect users from known malware like this.