New Technology Allows You to Feel Different Textures on Your Smartphone or Tablet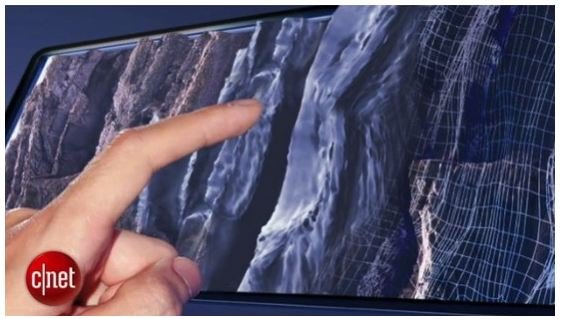 A new technology developed by a company called Senseg represents a bold new step in creating a truly multi-dimensional experience for smartphone and tablet owners, allowing them to feel different textures on their smartphone or tablet screens.
Unlike traditional haptic feedback sensors that create vibrations, the technology developed by Senseg works by modulating the electrostatic field between the user and the screen itself, turning touchscreens into something the company describes as "feelscreens."
The technology could help you orient your finger on a screen if you're doing something else at the same time – like driving a car. But that's really just the tip of the iceberg: there are so, so many uses for this kind of technology. An app developer could use Senseg to create secret levels or characters that could be revealed when the user came across a different textured area of the screen. Senseg could also be used by developers to create Braille apps for the blind. The possibilities are truly endless.
Check out a very cool video of this technology in action below. My guess? This technology (if it's really as smooth as it looks) will see widespread adoption within the next year. It's just too brilliant to not go huge.