New Video Emerges of the Aquos Phone Hybrid 007SH in Action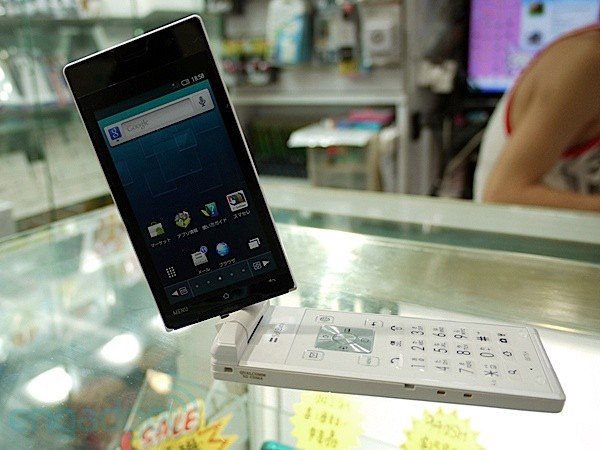 Please welcome back to the stage the Aquous Hybrid 007SH: the world's first Android clamshell device! It's now clear that this is the phone that'll be leaving Japan for U.S. shores, though I'm still not sure when.
It's certainly a quirky choice. It's much fatter than most upper-tier phones, but it's got a retro-chic thing going for it that's pretty unique. The phone features a 1GHz processor from Qualcomm, 1GB of internal memory, 512MB RAM, a 3.4" display with a resolution of 480x854 pixels, Android 2.3, and a whopping 16 megapixel camera.
And about that screen; it can also be flipped around so you can use it like a traditional (albeit chunky) Android handset. It's even waterproof, which has gotta be a desirable feature for some folks out there.
Check out this new video from Engadget China of the phone in action:
Do you think folks in the States will be interested in a splash-proof clamshell with an impressive camera? Or are we too looks-conscious to pay top dollar for a phone this bulky?