 New Yawkers Can Now Tawk on their Cell Phones in Select Subway Stations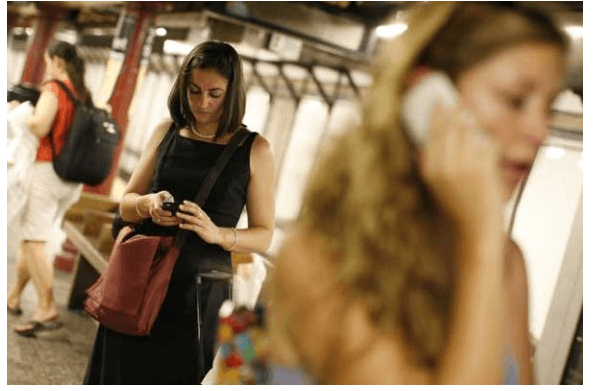 (Picture: AM New York)
The New York Times reported yesteday that cellular service will be coming to select subway platforms across New York City. AT&T and T-Mobile customers will be able to surf, text and chat to their heart's content in four stations in the Chelsea neighborhood on the west side of Manhattan.
The initial launch, which is serving as a pilot program before a wider rollout, will occur only at the C and E platforms at 23rd Street and Eighth Avenue; the A, C, E and L platforms on 14th Street and Eight Avenue; the F, M, and L platforms at the Avenue of the Americas and 14th Street; and the 1, 2 and 3 platforms at the Seventh Avenue station, also on 14th Street. Verizon Wireless and Sprint Nextel customers won't be able to get the service.
According to a poll by AM New York, one of New York City's free daily newspapers, 52% of New Yorkers polled were excited about the change, 33% thought it'd be annoying to have people yapping away on subway trains while 14% were disappointed by the lack of Verizon support.