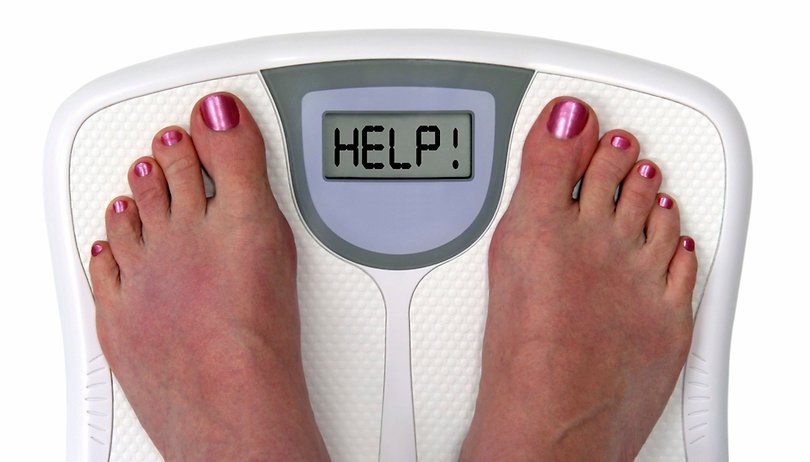 New Years Resolution: Best Apps To Lose That Christmas Weight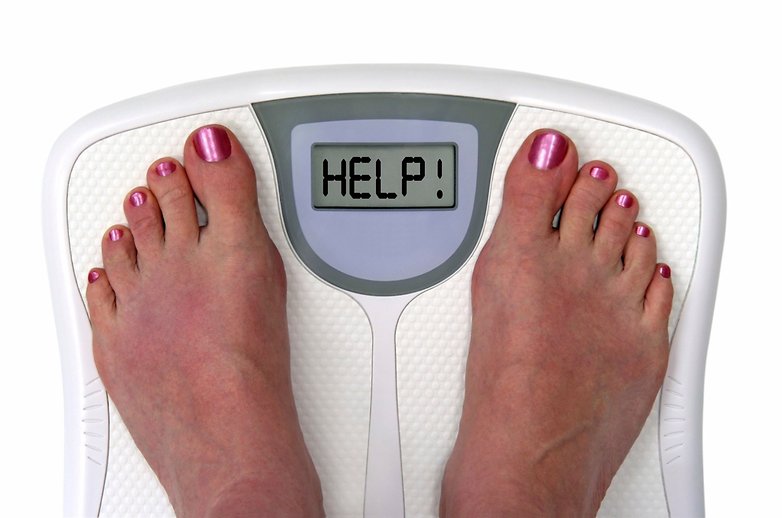 With the new year right around the corner, a lot of you are probably asking yourself the same question: "How did my jeans ever get this tight?". Of course, we could blame it on post-washing shrinkage or brush it off as a figment of our imagination but the truth is, many of us spent December stuffing our mouths with everything in reach and now it's time to pay the piper. Android is a great system for helping us manage our lives and thankfully, our favorite smartphones can also help us keep our New Years resolution and loose a pound or two.
I'm going to come out and admit that I was a fat kid. I spent much of my highschool years playing D&D and munching on little Debbies and by the time I got to college I was tipping the scales and feeling massively uncomfortable in my own skin. But thankfully I discovered exercise and with the help of a personal trainer, I managed to loose around 25 lbs and developed healthy habits. Of course personal coaching is expensive and often it's hard to find time in your schedule to commit to a training program.
But thankfully there are whole series of apps that can help you reach your health goals without cramping your schedule. Of course, this isn't a definitive list of the best health apps for Android, but these are 6 of my favorites, that help me stay healthy while I'm getting my work done.
Sleep
While diet and exercise are important, sleep shouldn't be over looked when it comes to shedding that post Christmas weight. Studies have shown that sleeping poorly three nights in a row can lead to height insulin levels, which triggers your body to store fat, and that people who sleep less then 6 hours a night tend to eat 220 calories more per day.
One app that can help is Sleep Bot Tracker. It's a simple app that lets you keep track of your sleeping habits and graphs your results showing if you're getting enough quality sleep a night. It even features alarm clock integration making sure you get up when you need to. While it may sound a bit redundant, seeing a visual representation of your sleep debt really drives home the point that most of us just don't sleep enough.
Diet
Even if you don't want to loose weight, keeping track of your diet and exercise is becoming more and more important. According to livestrong.com, 35% of all Americans are obese and 62% are overweight with the number expected to rise to 80% in the next 8 years. A lot of this weight gain is due to our increasingly industrial diet combined with a sever lack of movement. In my experience a good way to help get a grasp on weight gain is simply to keep track of what you eat and seeing as most Android users always know where their Android is, it's one of the best ways to keep a log of what you consume.
For my money, Calorie Counter Pro is one of the best apps for keeping track of what you eat. It lets you break down your diet and compare it to a database of over 416,000 foods and then provides tips for how to improve your diet. What's more it also keeps track of your exercise habits and weight loss over time to help you develop healthy habits that will stick with you longer then your Android will.
If Calorie Counter Pro's $4 price tag bothers you, then check out Calorie Counter -My FitnessPal. It's also an all-in-one calorie counter/ sports tracker that offers many of the benefits of Calorie Counter Pro free of charge.
Exercise
Of course keeping track of what you consume alone wont get you fit. But finding time to exercise is also a challenge. That's why I'd also recommend Stretch exercises and Cardiotrainer for those looking to improve their fitness and not throw their schedules out of wack.
Stretch Exercises is a simple app that teaches you a series of simplified stretching exercises that not only can improve your health and well being but can also be done anywhere. Many of the exercises are borrowed from yoga or traditional stretching programs and are a perfect way to wake yourself up and get your blood moving during a quick study or work break. What's more, by stretching during my breaks a couple of times a day, I found I've become much more concious about my body and how I'm treating it.
Another great app to help you improve your health without taking up too much of your time is CardioTrainer. Ostensibly, it's a GPS tracker combined with a pedometer that keeps track of both your calories burned and your route but it's not just for joggers. I started keeping cardiotrainer running in the background on my Xperia Play and checking my results each day. Soon enough I was starting to take the stairs or taking the long road more often just to see if I couldn't better my results each day. While just keeping track of your daily exertions wont necessarily cause you to loose the weight, it will help you get a better handle on your diet exercise balance which will help you develop the habits that will keep you healthy in the long term.
Reminder

Above all sticking to a diet or exercise plan is the most important part of staying healthy long-term and that's where Astrid comes in. Astrid To Do List is one of the best task/reminder apps in the market. Not only does it help you keep track of what you need to do and even give you gentle reminders to reach your goals, it also lets you group your tasks into various categories meaning you can separate your fitness goals from your daily errands. Also the homescreen widget means you can never ignore what you need to get done.