Nexus Prime Round-Up: New Release Date, New Specs, New Name?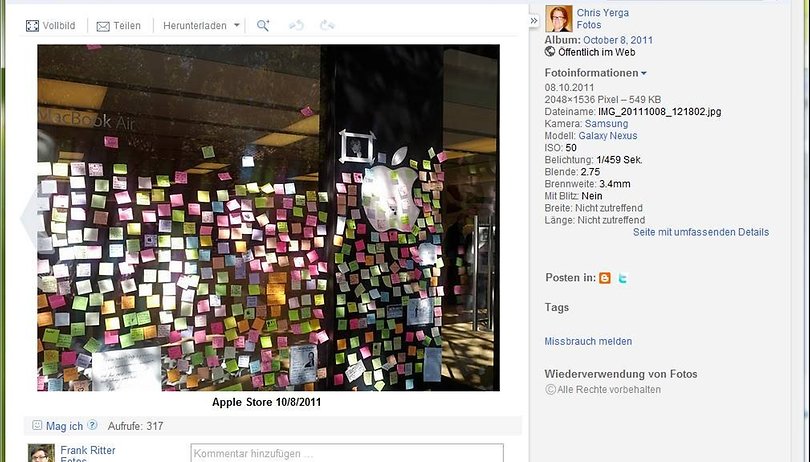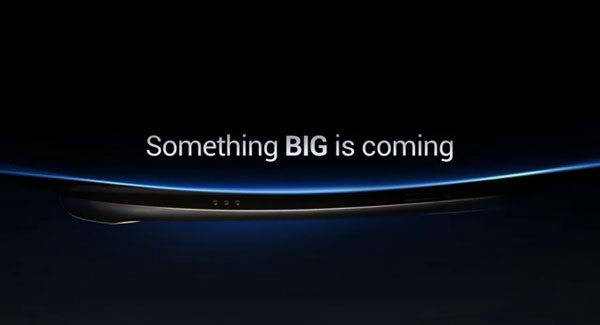 If you're a frequent reader of AndroidPIT (and I hope you are) you probably noticed the tidel wave of Nexus Prime information that engulfed the site last Friday. We barely survived that deluge of information that stuffed our in-boxes full and caused one news flash after another and you know what? Today is another one of those days. No other device in recent memory has gotten the Android community so wiped up as the next Google phone has. When is it releasing? What features will it support? What is it even going to be called? After the hundreds of published articles and thousands of forum threads devoted to the next great Android flagship, you'd think we'd know more about the next Prime. But nothing is certain. With the release tentatively scheduled for this month three new rumors have surfaced pointing to a new release date, new specs and maybe even a new name.
New Release Date
I'm sure you felt a slight disturbance in the Android community as if thousands of voices called out at once and were silenced, when Google and Samsung canceled their Nexus Prime announcement last week. The official reason was out for respect for Steven Job's family after the Apple founder's early passing. (more on this later) Of course, the second Google made the announcement Android fans the world over put their detective caps on and soon enough a new date and location for the next Unpacked event made the rounds: October 27th in London.
But now it seems a new venue has been selected for the next big thing in Android and mobile technology. Reports are making the rounds that we'll get our first official view of the Nexus Prime in exactly one weeks time. All things Digital has a Hong Kong event scheduled for the 19th and according to Engaget, the next Nexus launch has been rescheduled for All things Digital's first international event.
This would gel with Andrew Glass's ( Sale director, Samsung UK) statements at the recent T3 event that:
You will have an announcement of the Nexus Prime very shortly and will be seeing it in shops sooner than you think
While of course nothing is official, Samsung and Google must be feeling the pressure to get their next souped up handset out on the market ASAP. I don't know if the community can take these hype levels much longer.
New Name
Another rumor to be filed squarely in the "nothing is official" category is this next one which was first reported on by the German Androidnext.de. It appears one of their internet sluths did some digging on Google+ for any information on the Nexus Prime ahead of it's launch. While 'Nexus Prime' turned up nothing, 'Galaxy Nexus' brought up two photos supposedly taken by the new Nexus handset– at least according to their EXIF data.
The two photo's, taken by Google employees, seem to indicate that a new name is pulling ahead for the next nexus device.
(Picture: Ausdroid)
But the Nexus Prime moniker may not be dead yet. After all there has been a long standing rumor that we're going to see the release of two Nexus devices (SCH-i515 & GT-i9250) and after the Samsung Galaxy S II naming fiasco we were treated to for its US release, a bit of naming confusion would be nothing new. Which brings us to our next rumor....
Different spec sheets for different phones
One of the internets favorite games is speculating on what kind of hardware new Android devices will be sporting. And for awhile now two different technical readouts have been making the rounds for the next Nexus device.
Spec sheet 1:
1.5 GHz OMAP 4460 processor
32GB internal storage
LED notification
1GB RAM
LTE
NFC
1080p HD recording @30fps
5MP rear camera
Ice Cream Sandwich confirmed as Android 4.0

Spec Sheet 2:
1.5GHz dual-core processor, most likely Exynos
PowerVR SGX543MP2 GPU (From the iPad 2)
8MP rear shooter with 1080p video capture
2050mAh battery
Global-ready
(Numbers source: GSM Arena and Androidpolice)
Now, rumors seem to indicate that both technical discriptions are accurate and, in fact, are for two different Nexus devices scheduled for a stuttered release in the coming months. According to AndroidPolice the first series of specs are for the Verizon line of Nexus devices with the second scheduled for a nation wide release later in the year. Again, this is all speculation but the evidence for a multi-device launch seem to be getting stronger.
Did patent issues force the Nexus Prime delay?
The final bit of Nexus news making the rounds online today comes from the International Business Times. They are reporting that it was actually patent threats that delayed its release and not, as Samsung claimed, due to Steve Jobs death. According to the IBT industry insider, Eldar Murtazin, tweeted that

Nexus Prime and Android 4.0 are under question. Google removing some features which are subject of patent war. No timeline for this job

Meaning that Google and Samsung, wary of continued litigation, delayed the release to avoid getting bogged down in legal paperwork. If true the short turn-around time probably means these are software patents we are talking about so it looks like, if true, that Ice Cream Sandwich is going to be getting a gimp for the American release.
With new rumors coming every day it seems fair to say that we know more about what we don't know then what we do. But one thing I am certain of is, that the upcoming Google/Samsung superphone can't get here soon enough.
Related Nexus Prime News: