 No Link Between Cell Phone Use and Cancer Among Children, Says Study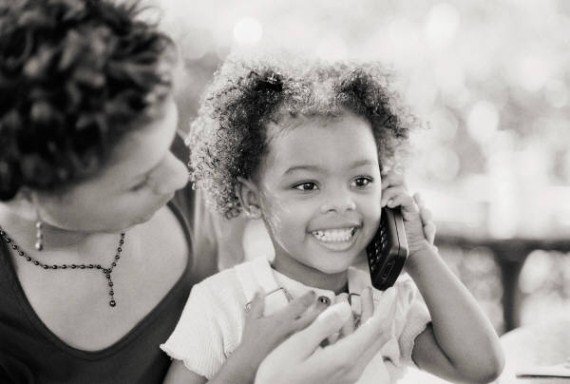 Kids' developing bodies are most vulnerable to cell phone radiation but a major study couldn't find a link between brain cancer among children and cell phone use. The impressively large study, published in the Journal of the National Cancer Institute, involved nearly 1,000 adolescent participants across four countries who had been using cell phones for at least four years.
The fact that kids are using cell phones more today than ever before shouldn't come as much of a shocker to anyone but it's certainly been a point of controversy for some time. Children have deverloping nervous systems and there is reason to believe that cellphone emissions penetrate deeper into their brains. "Studies have indicated that the outer brain tissue of children ages 5 to 8 may absorb twice the amount of cellphone energy absorbed by adult brains," the Wall Street Journal wrote in their report.
Despite their vulnerabilities, the latest results show that "a large and immediate risk of cellphones causing brain tumors in children can be excluded," according to lead autor Martin Roosli.
Why the careful wording? Well, cell phones still cannot be completely ruled out as cancer risks just from this study. For one, participants with brain cancer may not have the best recall for how often they used their phones. Researchers also weren't able to use billing records to "precisely document the phone usage of study particiapants." So maybe it's still not time to let the toddlers blab on T-Mobile all day long just yet.