Nokia 808 PureView Is NOT an Android Phone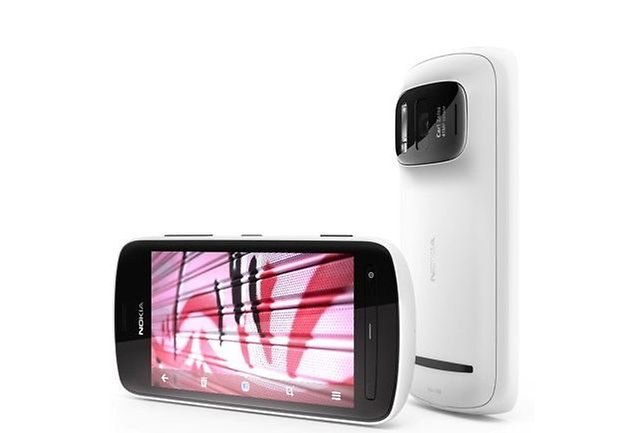 But I STILL have to give it a shout-out. Now I know we are an Android site, but I happen to be a photo junkie, and I am totally blown away by the capabilities of the Nokia 808 PureView. They say the best camera is the one with you but if you're carrying the Nokia 808 PureView, chances are the best camera around is your phone, PERIOD. The only problem? It runs SYMBIAN. Yikes! That said, check out the picture quality on this 41 megapixel camera phone. Holllllllyyyyy crap!
Two years ago, Nokia exec Ansi Vanjoki claimed that phones would be making DSLRs obsolete sooner rather than later. We all laughed and thought that day was a long ways away, but with the release of the NOkia 808 PureView, we have to admit we were wrong. This is ostensibly an incredible camera that happens to take calls, not the other way around.
If you think it's crazy to take 41 megapixel photos you're probably right. After all, how many of those babies can you fit on an SD card? But Nokia's intention with this phone is to combine those pixels to create better 5 or 8 megapixel photos. The phone works by what's called "sampling," which combines pixels on the sensor in order to make "clearer images at smaller resolutions," according to popphoto.com. And the Carl Zeiss lens lets you take pictures that have an incredibly realistic quality to them.
That said, anyone who wants to buy this phone is going to have to put up with THE most OUTDATED OS, ever. Is it worth it? I suppose it depends how much this baby costs. Would you fork over $700 to buy a phone that runs Symbian if it has a steller camera? Actually, scratch that question. It's not even about that. This is about Nokia raising the bar for camera phones everywhere. Just look at these photos.
Photo Samples: