 [Video] Nokia N9 and Ice Cream Sandwich: Together At Last!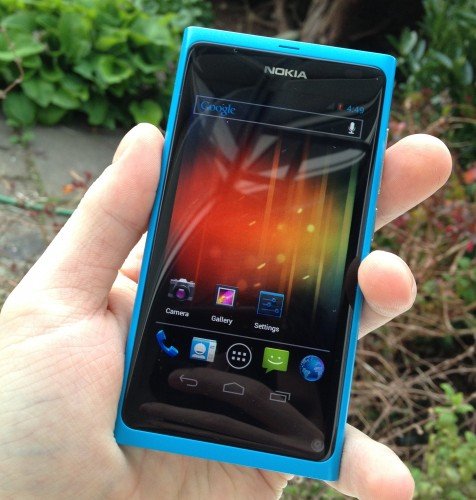 I've always been a big fan of Nokia's hardware and I think the N9 is an absolutely stunning device. That said, the phone is running an operating system — MeeGo – which is anything but free and open. But not anymore! The ongoing Nitdroid project to put Android on the N9 has finally come up with a new 4.0.3 alpha release, allowing owners to boot between the official OS and an unofficial version of Ice Cream Sandwich. Just look at ICS on this device – it's freaking gorgeous.
These aren't just aesthetic tweaks, either. ICS seems to actually really work on the device. Nitdroid says they've been able to enable all the major phone functions, including calls, texts, data, WiFi, Bluetooth, etc. Sound and video are working as well, although YouTube is a little choppy. The one major drawback – as tends to be the case in these kinds of builds – is that the camera isn't working yet. The ROM is in its first Alpha release, though, so a lot of these bugs should be fixed eventually.
Even better, the ROM allows users to switch between MeeGo and delicious Ice Cream Sandwich simply by holding the volume up key while rebooting,
One of the major benefits of the Nokia N9 is that it features a build quality unparalleled in the Android world. If Nokia and Android ever hooked up (which they won't), I would buy their phone immediately. Till then, this custom ROM will have to do. Click the link below to download.