 North Korea's 3G Network + Exclusive Video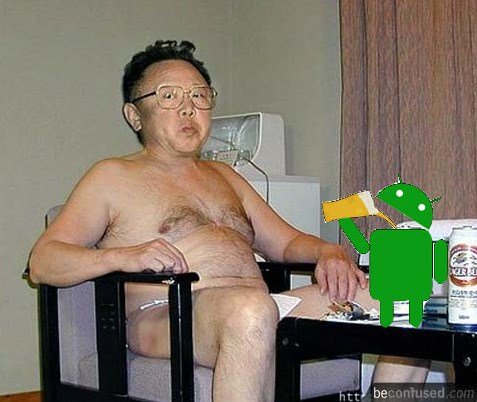 Few of you may know this, but North Korea - the world's most closed country - supposedly has a functioning 3G network since 2009. In a country with a ruthless and totally insane despot and virtually no Internet access, it's difficult to believe that smartphones are being used inside this desolate Communist state.
Find more about smartphone usage in North Korea + exclusive video footage!
In a country where Internet access is banned and the entire population lives in a complete information vacuum, smartphones are the last thing you would expect to find in North Korea. In 2009, Koryolink - an subsidiary of the Egyptian Orascom company - started up the country's first 3G network. Based on the latest information from this very secretive country, Koryolink now covers 91% of the entire country. Over the years the company has grown to over 400,000 subscribers - just 2% of the total population - all of which are government officials in the ruling Communist party. While 40% of the population is busy starving to death, the country's political elite is quickly acquiring smartphones, including presumably Android phones.
But North Korea has a 3G Network unlike any other. The phone rates and plans are based on your social status in the Communist hiearchy. So let's say you have a "Peasant Plan" - that means you are only able to call other peasants. Members of the political elite have the best phone plans and call only call and text among themselves. Worried about the privacy of your phone calls? Well, North Korea takes it to a whole different level with a secret police agent listening in on EVERY SINGLE call made inside the country. And with only a small percentage of subscribers - they can actually do that.
Smartphones may exist in North Korea, but don't expect any tweets or Facebook status updates to come from inside their borders. None of these smartphones have access to the Internet, but can only surf on a North Korean interweb filled with sites praising the glory of their eternal leader - Kim Jong Il.
While most North Koreans don't even have access to TVs, Koryolink still has a Stalinist-style 3G Network ad: