[Picture] Obama Only Mildly Amused by HTC Evo 3D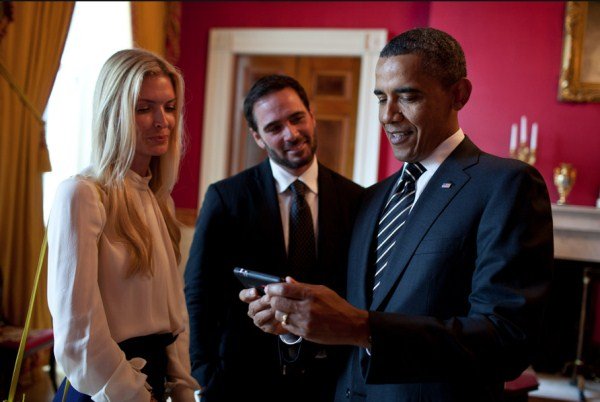 We've speculated a lot about the President's choice of phones – is he more of a Blackberry guy or was there a picture of him sporting an iPhone a while back?– but this picture should put all speculation to rest. Here's solid proof that the Obama administration runs on Android, specifically the HTC Evo 3D. Funny, huh? He's got that same mildly impressed face people make when they're trying to pretend they really wanted the ugly sweater all along.
Ok, so here's the backstory: no, Obama hasn't ditched Michelle for a blonde white lady. That's some Nascar wife. And no, the Evo 3D is not Obama's White House phone, he's just watching a racing highlight. But what's most striking to me is how bored Obama looks.He's like "Ohhh...uhm....3D....yeah....looks really, uhm, third dimensional?" I have a feeling HTC won't be using this image in any Evo 3D marketing campaigns.