Official eBay Android App Gets Updated – New UI and New Features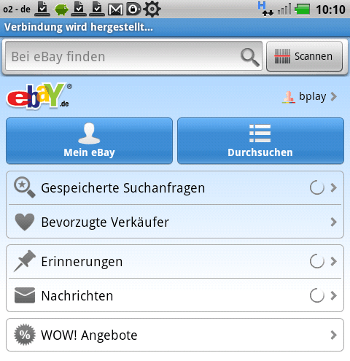 My first impressions of the new eBay app, now with a new UI, are quite positive. Although I'll need to test the app further to be able to test all the new features, my impression is that the user interface is a lot cleaner than it used to be.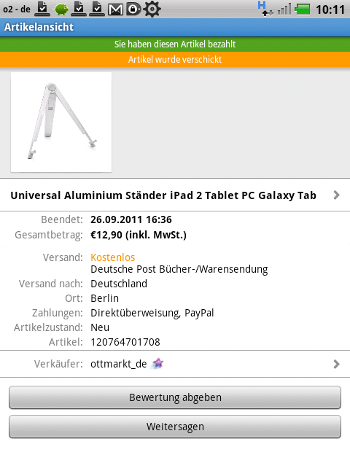 According to the changelog in Android Market, the new update brings a number of well-needed new features, including:
List, relist and revise items now available for Australia
Search and buy items from eBay India site
Shipment tracking
More notifications
In-app reminders about items requiring your action
Browse eBay categories
View favorite sellers
New search and refine features
Improved Item View layout
Additional listing features
Other bug fixes and lots of improvements
See the full app description for more details.
Download the new version here.