Om Nom Nom Nom: Android Swallows Half the Smartphone Market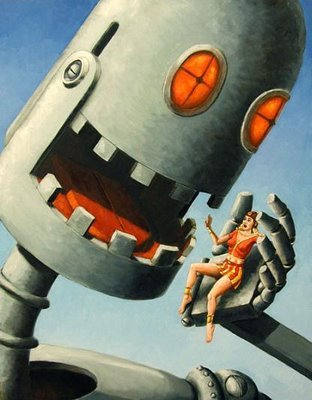 (Android HUNGEEEE)
You don't need to be a genius to realize that now would be a smart time to invest in Google. Android smartphone sales are up 379% year-over-year, coming in at 51.9 million total units shipped and Android now captures 48% of the smartphone market, far eclipsing Apple at 19%.
Looking more broadly, smartphone adoption is gaining big traction across the world, reaching a total of 107.7 million unites shipped in Q2 of 2011, a growth rate of 73%. Samsung has passed Nokia in sales, although the Finnish company continues to do well in emerging markets like Brazil, Russia, India and China.
I bet some people are sick of hearing these "trend" stories but they show just how quickly this OS is growing. Back in April when I first started this job, Android captured around 30% of the market. Now it captures nearly 50%. That's a phenomenal increase in just a few short months.
Yan is working on a story right now about how Android use is skyrocketing in Russia. All over the world, it seems, Android is kicking ass and taking names. Will Symbian even be part of the smartphone scene 6 months from now?