 One Big Problem with Amazon's App Store
Amazon's App Store may offer great deals on exclusive apps, but users who try to delete the Appstore app from their phone after downloading will be in for a nasty surprise.
According to Business Insider, once the Amazon app store has been installed on your phone, there's no going back. If you try to delete it, whatever apps you downloaded using Amazon will no longer be able to work, and you'll get this error message: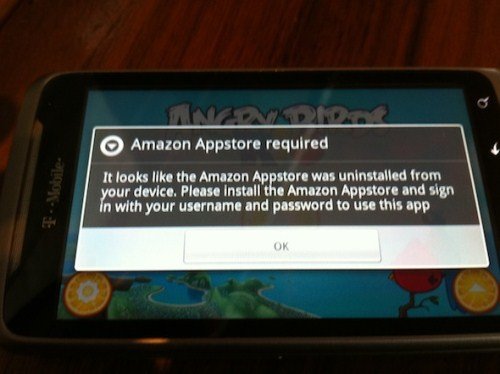 Business Insider suspects Amazon is "collecting usage data through the Appstore app -- that's how it can afford to subsidize apps." Another possibility is that the app sends some kind of signal back to Amazon to prove it's not pirated through its Appstore app.
Whatever is going on here, it's a bit too parasitic for our liking.