 Pantech Vega 5" Tablet Phone Hits Korea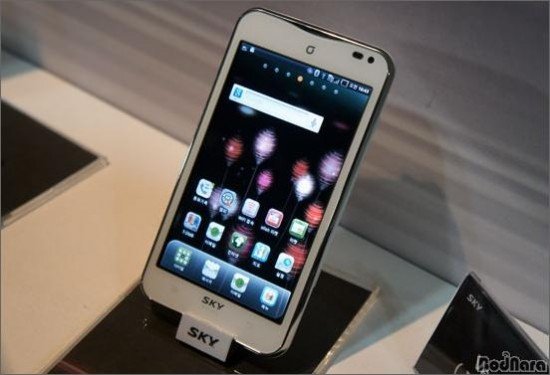 The tablet phones are back! These quirky middle children provide the best of both worlds; combining the roomy displays of tablets with the easy portability of the smartphone. Pantech Vega #5 is a tablet phone in the tradition of the Dell Streak, rocking a 5" display, Android 2.3.3 smartphone and Qualcomm's dual-core 1.5 GHz MSM8660. It's also got an 800x480 LCD, 8 megapixel 1080p camera, a front-facing camera, 1GB of RAM and 16GB of memory. Check out video of the device below:
I loved the look of the Dell Streak's larger screen, and found the device to be not only a great conversation-starter but a seriously awesome media player. It filled an important niche for folks looking for a high-end browsing and messaging device. And then, suddenly, the tablet phones went away. If the Pantech Vega #5 is any indication of a coming tablet-phone trend, I'd be pleased as punch.
No word yet on when the phone will see a worldwide release.