 PayPal Introduces Check-Scanning for Android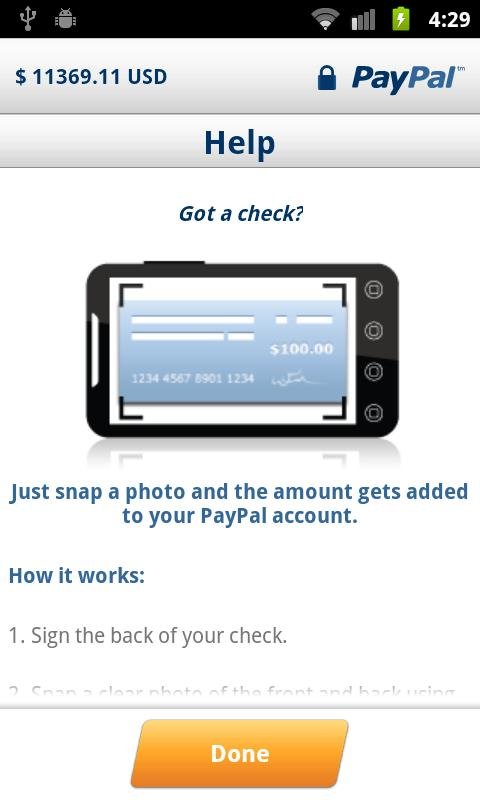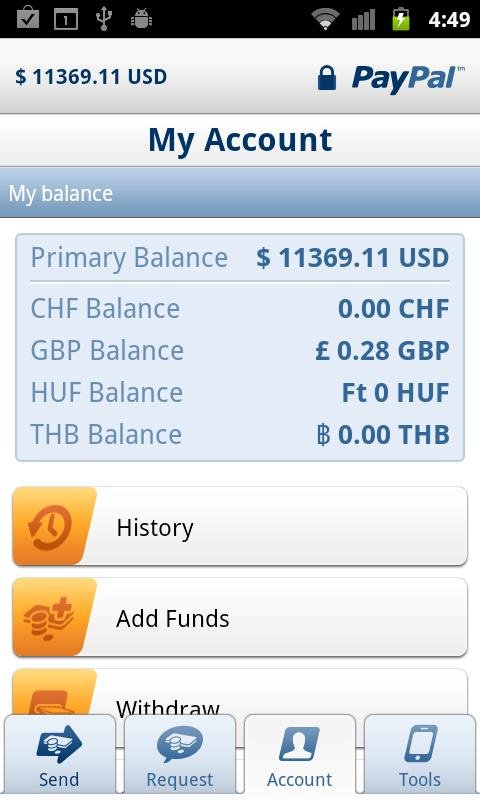 Back in October of last year, Paypal introduced the first mobile app that allowed users to scan and deposit checks using their phone's camera. You know the drill: snap pictures of your check's front and rear end and the money automatically shows up in your account -- within around six days.
Well, now the snappy new check-scanning feature is available for Android users as well. Paypal has also updated their app to allow users to move the software to your SD card; helpful if you've been getting the death stare from the "low phone memory" icon at the top of your screen.
The Paypal app also has a bunch of other features, including a split bill calculator and a list of local Paypal-accepting companies. We recommend!