 PdaNet 3 Masks Tethering from Carriers, Still Available for Download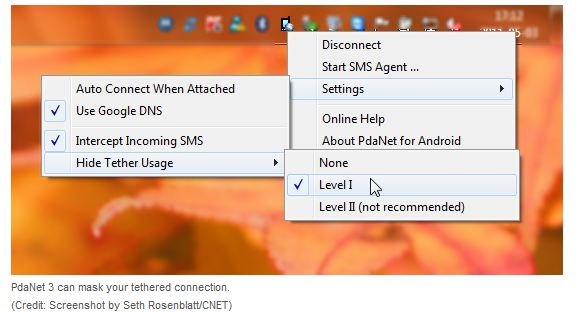 As Google gives in to threats from Verizon, AT&T and T-Mobile and removes tethering apps from the Market, we thought we would bring you a story about an app called PdaNet that allows you to hide your tethered connection from the greedy execs at Verizon and AT&T.
But then we despaired as we saw that the app seems to have been removed for subscribers of the aformentioned big three wireless networks (Sprint, for the time being, hasn't objected).
Thankfully, there's a way to get around this and download the app anyway.
First, you have to download the app directly to your computer (from junefabrics.com). Then, on your Android phone, go to Settings ---) Applications ---) Development and click "enable USB debugging." Connect your phone to the computer using the USB cable and click "install software automatically."
Voila! You've managed to Install PDANet on your phone while completely bypassing the Android Market. Now you can not only tether your device but also hide that tethering from your carrier.
PdaNet comes with a 30 day trial, and after that it prevent secure connections via https but otherwise you're free to surf as you wish. The full version costs $19. Compare that to the $20 extra a month you'd pay for tethering using the big carriers.