[Picture] 128GB Androids, Coming in 2013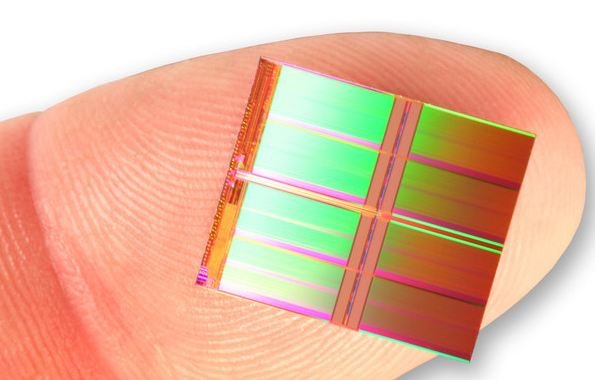 Intel and Micron have jointly developed the first 128 gigabyte multi-level cell NAND flash device. The device is a mere 20 nanometers long, and fits eight 128 gigabit (not byte, mind you) NAND chips. The packages could be used to create ever thinner and smaller tablets and smartphones that can hold up to 128GB of data. For some perspective, that's almost 13 times the capacity of the first iBook by Macintosh.
Until today, the largest NAND chip on the market could store 64GB. But manufacturers typically stack NAND chips on top of eachother to get additional storage, and Intel is claiming you could stack 8 of these 128 gigabit NAND chips together, therefore giving you 128 gigabytes of storage.
Besides being thin and small, these chips are also fast, with a maximum speed limit of 333 megatransfers per second. The chips won't be showing up in actual devices until around 2012; I'm already predicting that the average Android will have over 100GB of storage capacity by 2013.
I, for one, can't wait until the day when most products have over 100GB of storage.