 [Picture] How to Turn an Old Mobile Phone Into a Smartphone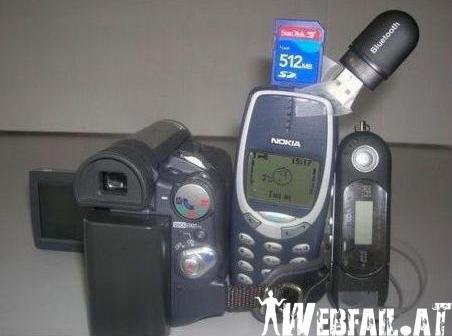 Remember when digital cameras were massive, hulking devices with flip-out screens, everyone had a Nokia 5110 with awesome snake-playing abilities and an MP3 player was something you could load with around 50 songs and wear around your neck?
If you're nostalgic for such a past, this picture should snap you out of it. This is what today's mobile phone would look like if you took all the technology from 10 years ago and simply taped it together.
Can you believe we carried around all this junk in our pockets? How did we ever survive? Well, we may be in the midst of a crippling global reccession, but I'm happy that our smartphones just keep getting smarter.