[Picture] In 1955, a 5MB Hard Drive Weighed a Ton and Cost $35,000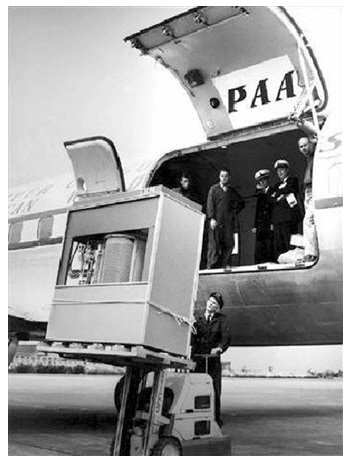 These days, 5MB is a very conservative amount of storage. Most new smartphones contain anywhere from 16 to 32 Gigabytes of storage, around 3,000 times the storage capacity of 5MB. But there was a time when 5MB took up a lot of real estate and cost a whole heck of a lot more to utilize...
In 1956, IBM's RAMAC (Random Access Method of Accounting and Control) hard disk was able to hold 5MB, but it was around 16 square feet and weighed just shy of a ton. But that's not the only shocker: the once cutting-edge behemoth cost an annual(!) fee of $35,000 and had to be transported using a forklift.
A whole warehouse of these hard disks would be needed for the memory now contained in your smartphone, and would have set you back hundreds of thousands of dollars.
And to think that these days we complain about not having 32GB of memory on the Galaxy Nexus...