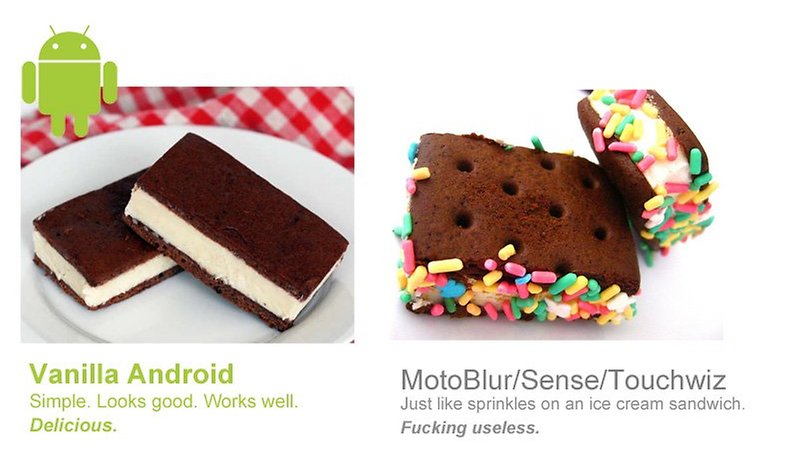 [Picture] Vanilla Android 4.0 vs. Sense / Touchwiz / Motoblur
Just how useless are manufacturer's UI tweaks to stock Android? According to Reddit user Godwheel, they're about as useless as sprinkles on an Ice Cream Sandwich. No matter your opinion of sprinkles, I think you can appreciate the sentiment behind this graphic: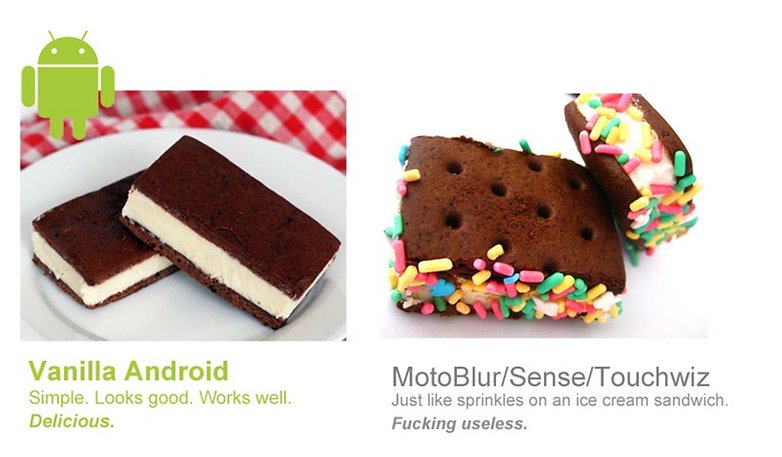 However, in my opinion, not all UIs are created equally. While Sense has its fans and Touchwiz is generally not so invasive, MotoBlur is a flaming, intrusive pile of garbage, every time I use it.
I'm actually quite excited to see what Touchwiz and Sense bring to Android Ice Cream Sandwich, but also a bit wary as well. If I don't like what I see, though, I'm comforted by the fact that I can root the phone and install Cyanogen Mod to get it lookin' good.
What are your favorite – and least favorite – Android UIs? Does the sprinkles analogy work for you or do they just make the ice cream sandwich on the right look even tastier?