 [Pictures] ASUS Eee Pad Transformer Prime Spotted Running Ice Cream Sandwich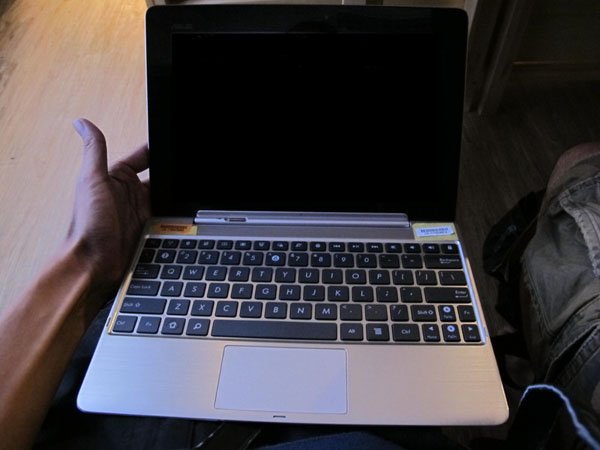 A few more pictures of the ASUS Eee Pad Transformer Prime have been leaked to the web ahead of the tablet's November 9th release. The pictures, taken in China, show the Eee Pad Transformer rocking what appears to be an Android Ice Cream launch screen, fueling rumors that the tablet will be among the first to receive Android's newest OS.
The new tablet will be the world's first quad-core, Tegra 3 tablet and it'll be a mere 8.3mm thick (with keyboard!) which certainly beats the 12.99mm thickness of the original Eee Pad. Besides being insanely thin, the tablet is said to sport 14.5 battery life, an SD card slot and a 10-inch display. Take a look at the tablet below: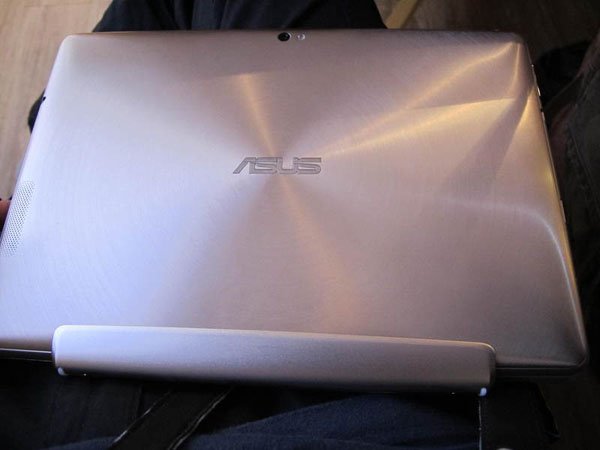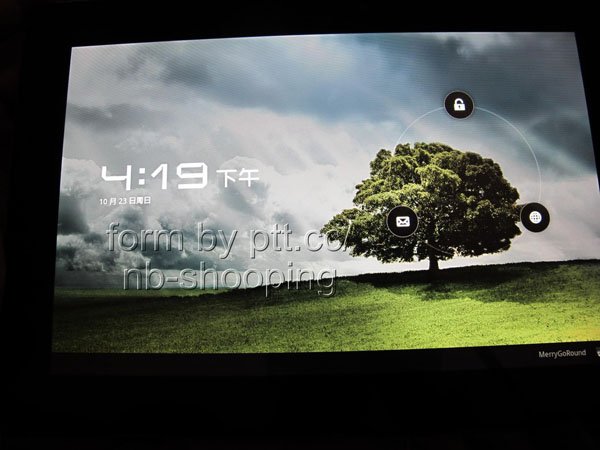 Related:
[Pictures] Introducing the 8.33mm, 10-inch, Quad-Core Tegra 3 ASUS Eee Pad Transformer Prime

Quad-Core Tablet Asus Eee Pad Transformer 2 In Stores By November?