 [Pictures] Inside Google London's Futuristic New Offices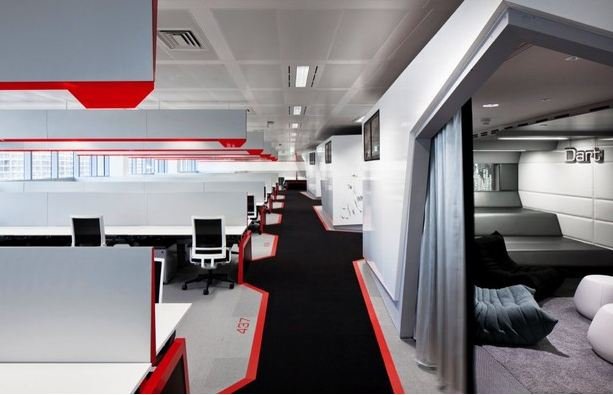 When one of the largest U.S. companies sets up shop in Europe, you know the digs are going to be nice. How nice? Let's just say if you work at Google's London office, you won't have to worry about visiting the gourmet coffee shop before work, or going to the theater after work, or even going outside for a leisurely stroll in the park during lunch, as you can do all these things without leaving the office.
Google's gotta keep these employees happy; after all, they are running some of Google's important projects. We're talking Google Maps, Adsense, Android, Chrome, Voice and site design. On that end, the offices are meant to also encourage developers to come up with ever more creative ideas by offering rooms that are, in themselves, creative.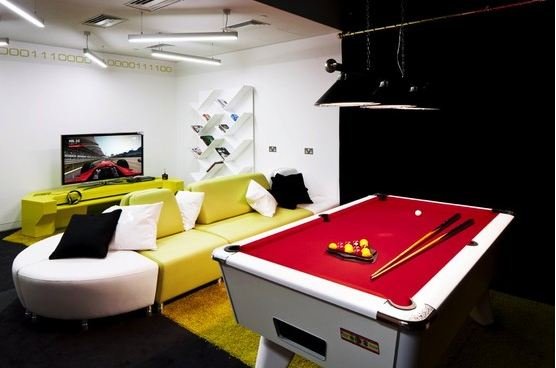 Take the pool table and games room, complete with a 60-inch Samsung TV, PS3, Xbox 360 with Kinect. Or the soundproofed band room that doubles as a karaeoke party room. There are also whiteboards everywhere, so employees can write down ideas as they occur to them. And, instead of boardrooms, there are small nooks and corners where employees can have intimate meetings with coworkers.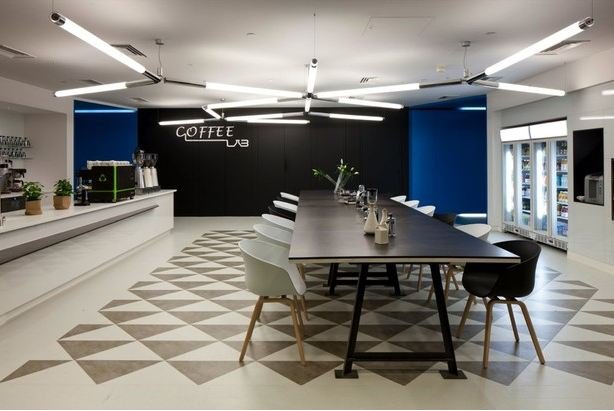 For lunch, there's a round the clock canteen and sushi bar, not to mention a state-of-the-art coffee lab that has 19 different kinds of coffee – five specifically designed for Google. And why visit the park for a leisurely stroll when you can stay at the office and have a brainstorming session while wandering through a fake indoor park with treest, deck chairs, rowboats and a large Winnie the Pooh.
What might seem conspicuous consumption to some is actually a clever effort by Google to keep their engineers happy so they don't migrate over to Facebook or Apple. Google UK hopes to grow from 350 to 1,000 employees in the coming years. I wouldn't mind working in that coffee bar...
More pictures below..