 [Pictures] Introducing the 8.33mm, 10-inch, Quad-Core Tegra 3 ASUS Eee Pad Transformer Prime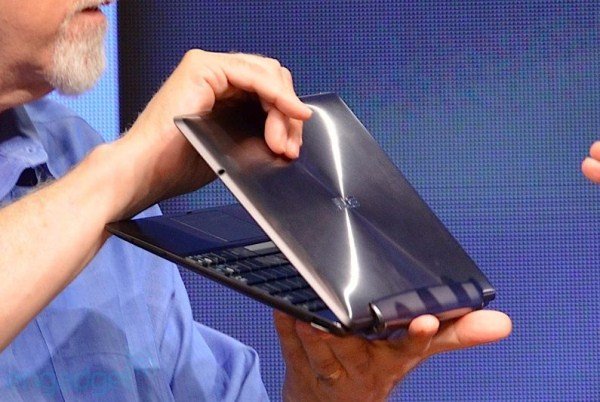 Yesterday we were treated to a first look at the next Eee Pad Transformer by ASUS, to be called the Eee Pad Transformer Prime. The new tablet will be the world's first quad-core, Tegra 3 tablet and it'll be a thin 8.3mm (with the keyboard dock, it looks like!), which certainly beats the 12.99mm of the original. What else is noteworthy about the tablet? Well, just as you'd expect from the name, it'll likely ship with Android Ice Cream Sandwich. Woohoo!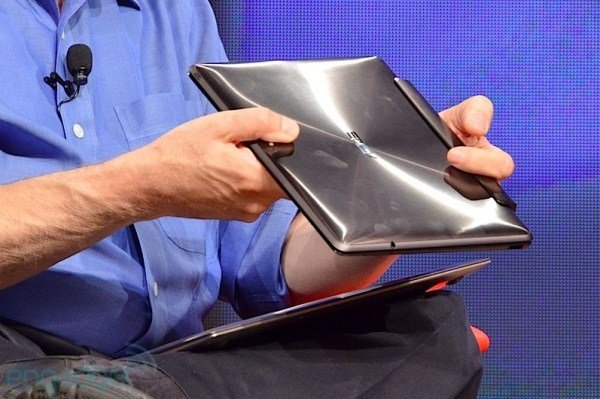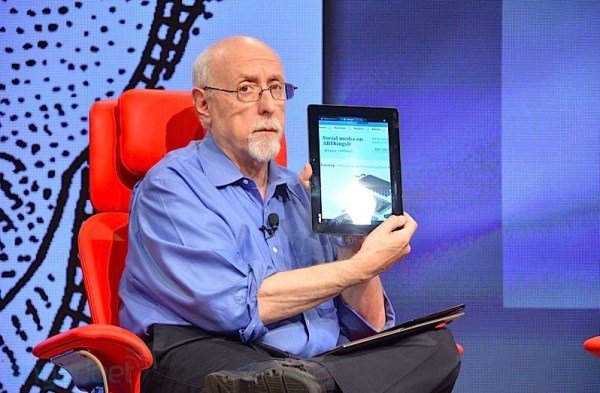 The sleek and sexy device was shown off by Shih yesterday at a press conference for All Things D and – we gotta say – it looks amazing. Imagine a thinner, faster, shinier version of the current Transformer. That's what you have here. Besides being insanely thin, it'll also sport a 14.5 hour battery, an SD card slot and a 10-inch display.
We want one. Now. Do you?
Related:
[Hands-On] Samsung Galaxy Tab 10.1 vs. Eee Pad Transformer in Video Smackdown

Asus Eee Pad Transformer Sells Well, Could a Tegra 3 Sequel Be in the Works?