 Press Statement: Samsung "Rethinking" European Marketing Strategy?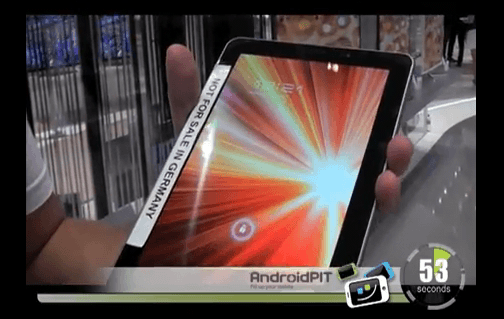 According to this exclusive statement AndroidPIT has recieved from a Samsung representative, the Korean electronic giant has chosen to "rethink" thier IFA plan because of the intense interest in the Galaxy Note and their inability to sell the Galaxy Tab 7.7 in Germany. Check out the video after the jump.
While German Samsung representitives were hesitant to comment on the newest developments their American collegues were more forth comming: 'Samsung respects the court's decision (The District Court in Dusseldorf) made on September 2and therefore decided not to display any more the GALAXY Tab 7.7 in IFA.However, we believe it severely limits consumer choice in Germany. Samsung will pursue all available measures, including legal options, to defend its intellectual property rights and ensure its innovative products remain available to German consumers.' commented a Samsung PR representitive.
Time and time again the on going legal battle has left consumers wanting. The Galaxy 7.7 Tab was both a crowd fav. and one of the devices that most impressed me during its short run at this year's IFA in Berlin. It's sad to see that certian companies are putting their bottom line well ahead of the goodwill of the consumers they are trying to please.