Pulse Grew from 1 to 11 Million Downloads Over 2011, Here's How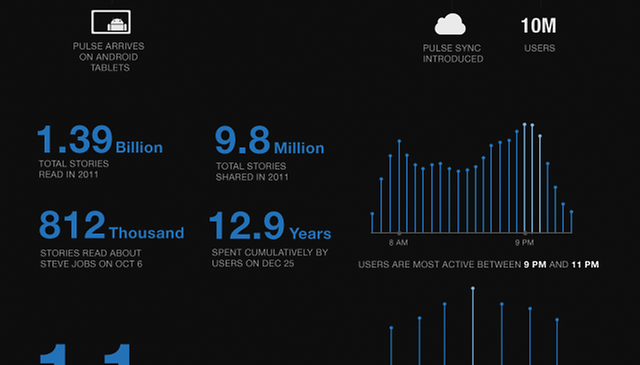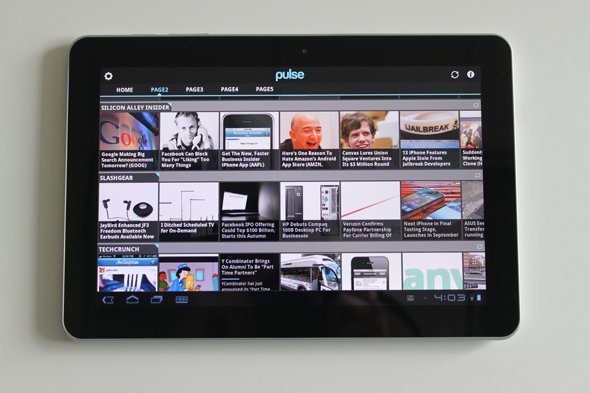 The Pulse news aggregator app just had a record year. The app grew from 1 million to 11 million downloads in 2011. That makes it one of the most popular apps of all time. How did Pulse reach such record-breaking download numbers? Read on and find out.
While other Android apps usually see a download peak immediately after their initial release and then often disappear into obscurity, Pulse has stuck around for a long time. Part of the reason is that the app kept catching lucky breaks. It was one of the first apps ever demoed on the first iPad. Then it shipped pre-programmed on the Kindle Fire.
And it seems Pulse users are savvy Internet readers. The most popular news sources read on Pulse were from the Wall Street Journal, then Time, The New Yorker and Salon. Here are a few more impressive statistics:
1 new person downloads the Pulse app every two seconds.
1st app ever to be shown working on the iPad
1 to 11 million downloads in one year.
1.39 billion stories read.
iPhone, iPad, Android, Nook, Amazon, Windows Phone 7-compatible
You could say perhaps the biggest boon for Pulse is the fact that it has been compatible with so many different devices for so long. It was the first to be installed on many a Honeycomb device, and the first on the iPad. Lesson to would-be developers: be the first, and be the best.